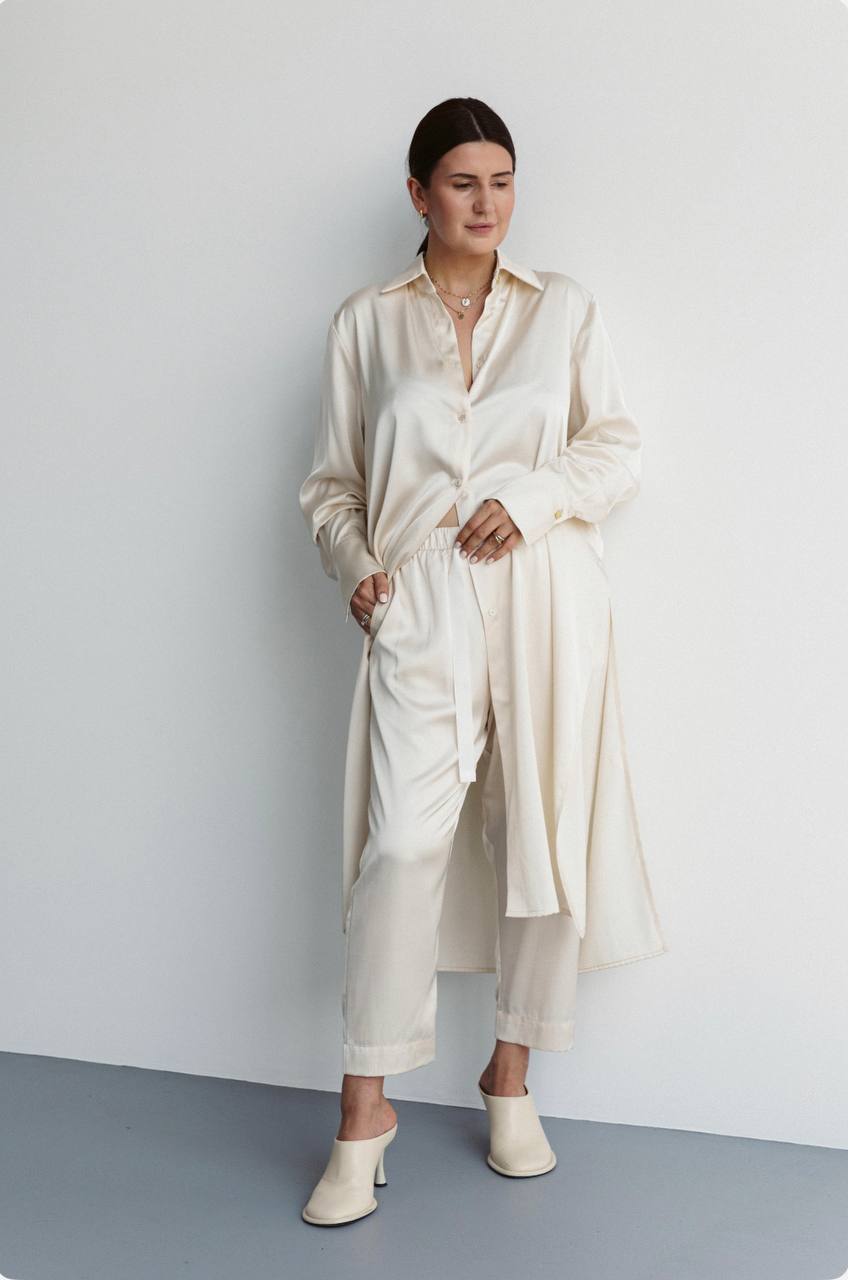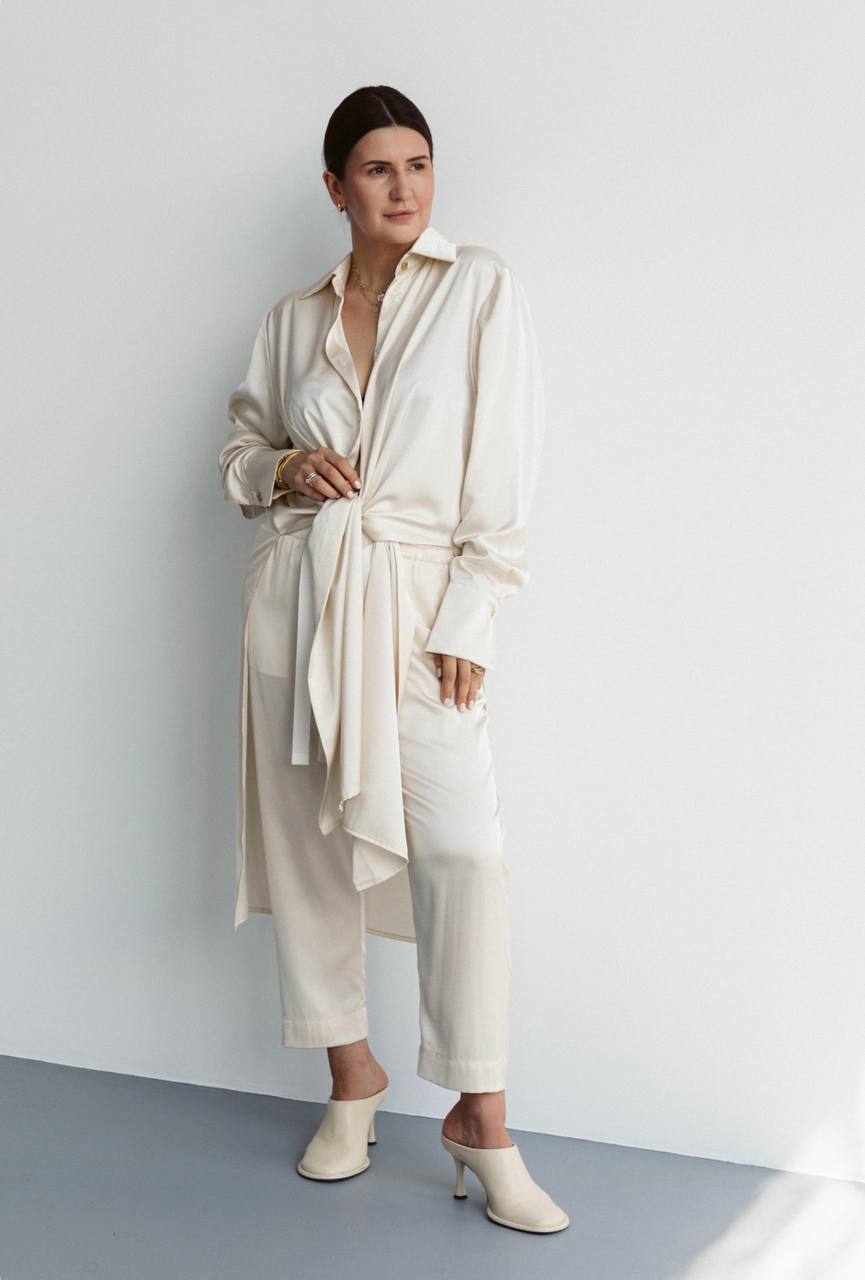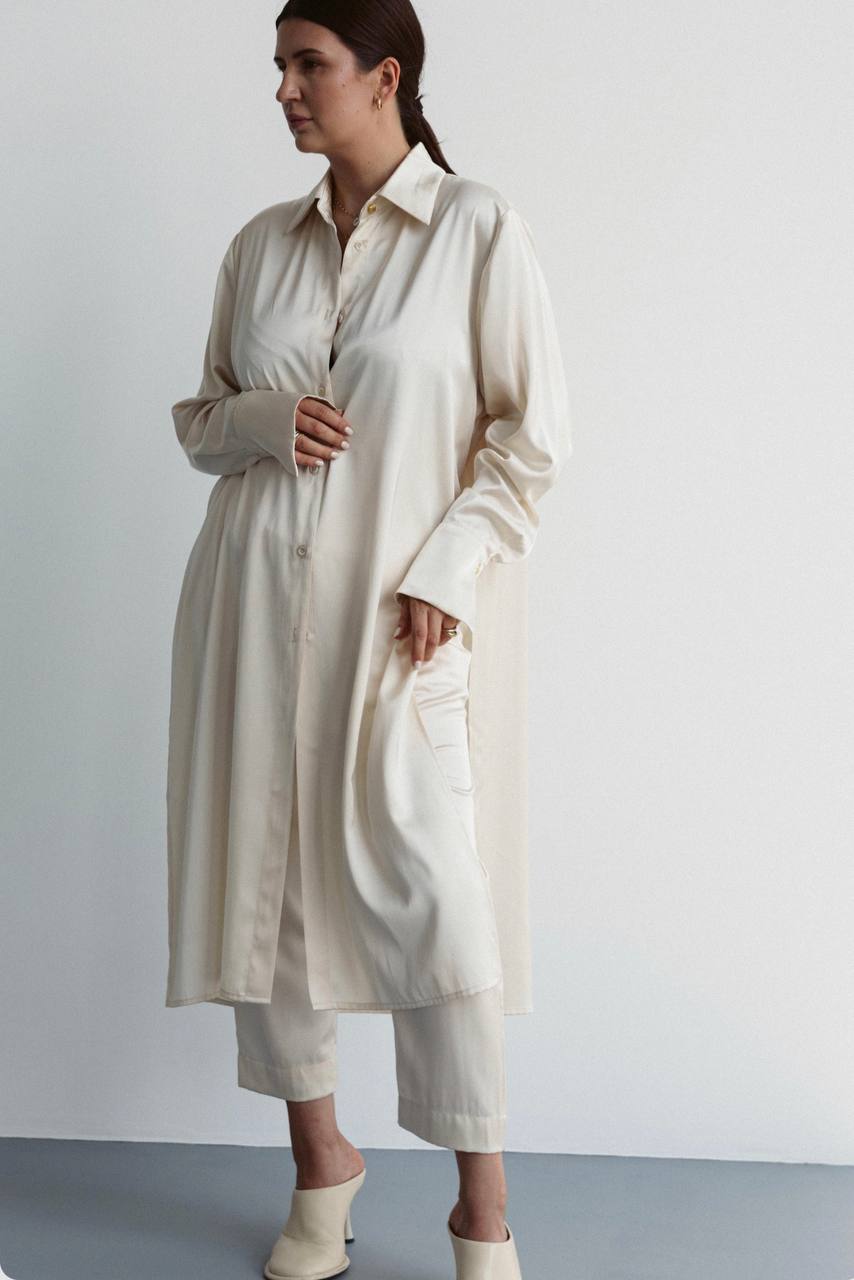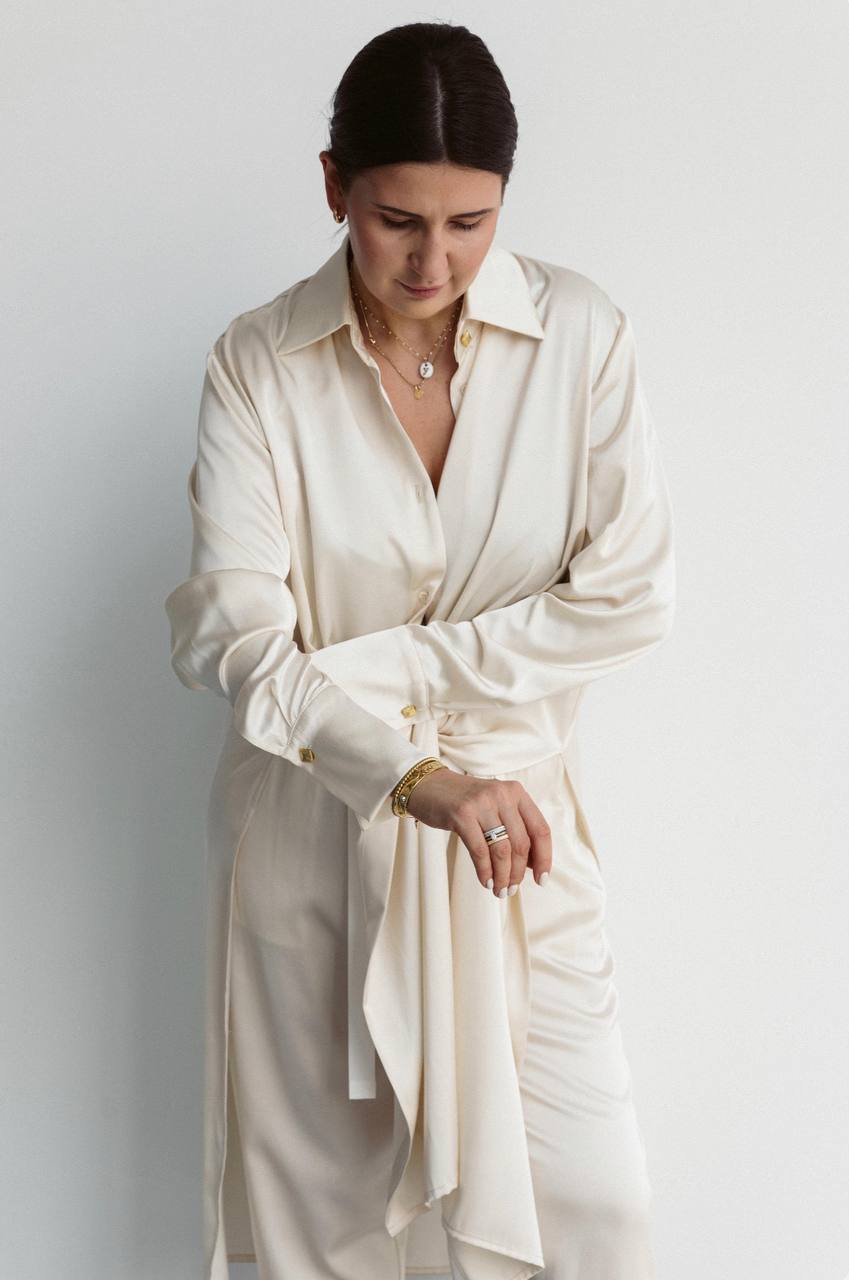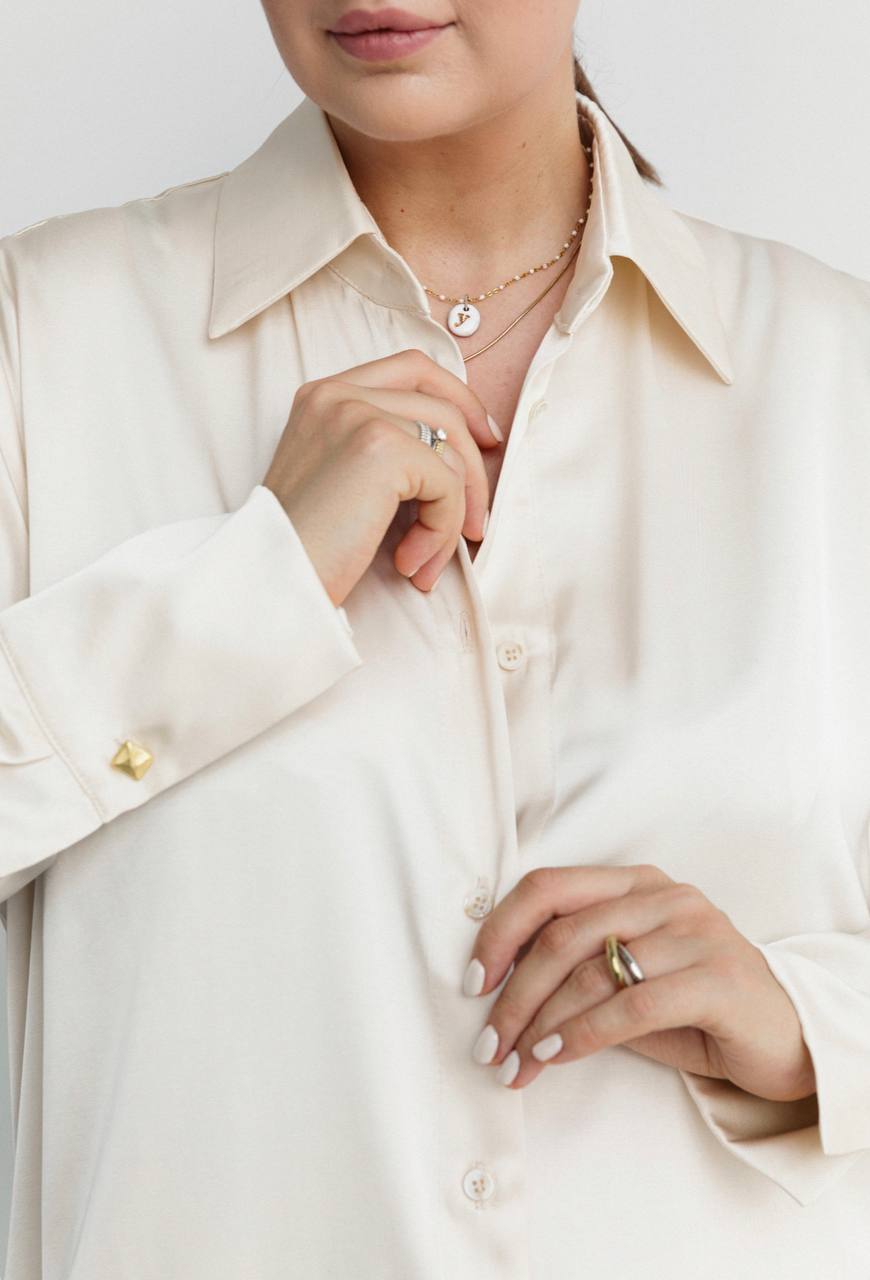 Milk silk shirt with a free cut
Introducing the newest addition to our fashion-forward range - the milk silk shirt with a Free Cut!
This beautiful creation is guaranteed to make a statement, turning heads and inspiring jealousy wherever you go. Crafted from artificial silk. This sleek design is perfect for making any outfit stand out!
The shirt has wide sleeves full of movement, with a long cuff that includes a unique clasp metal button. The cutting and tailoring ensure plenty of room in this stunning shirt without ever feeling too loose or baggy. The edges of the shirt can be tied