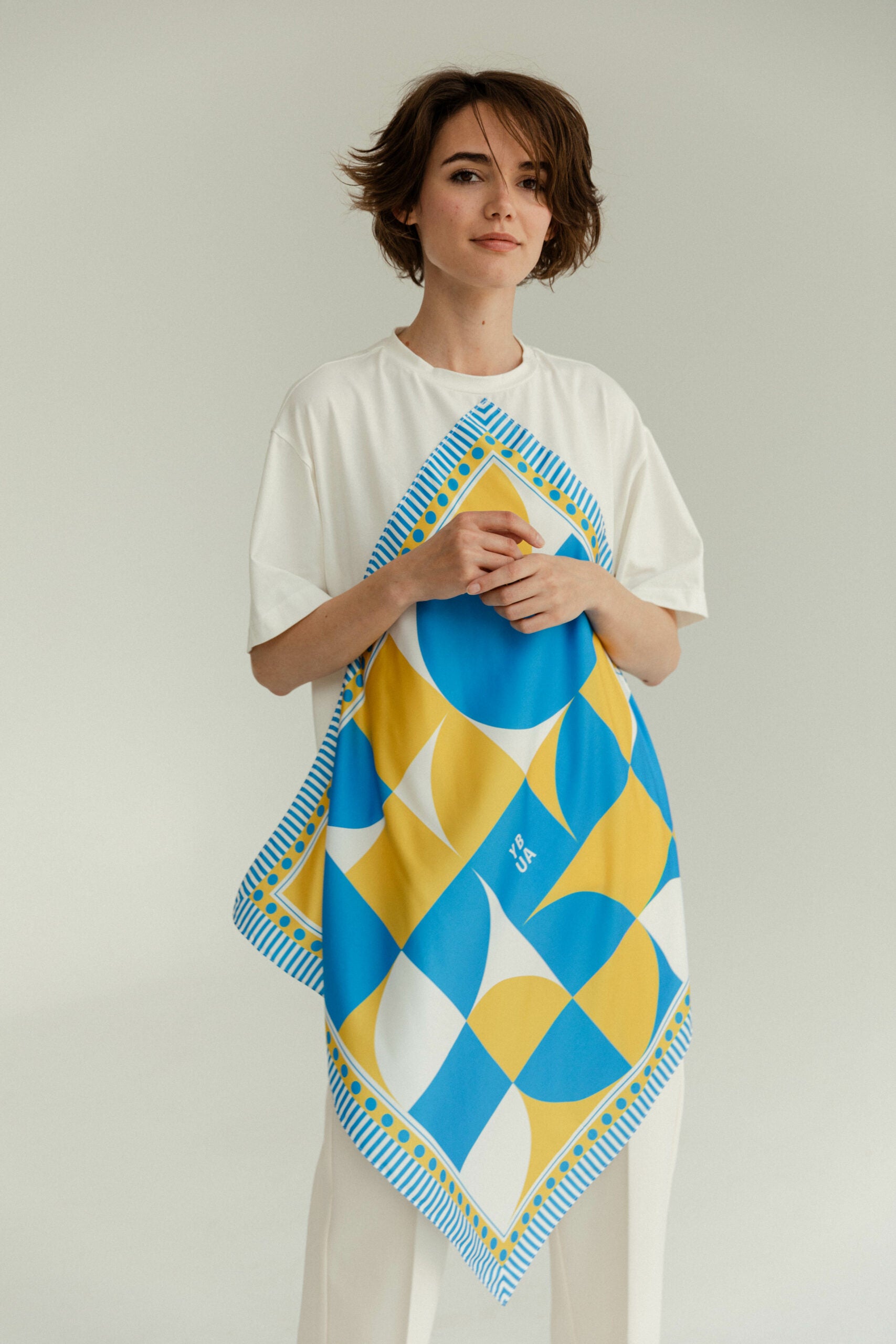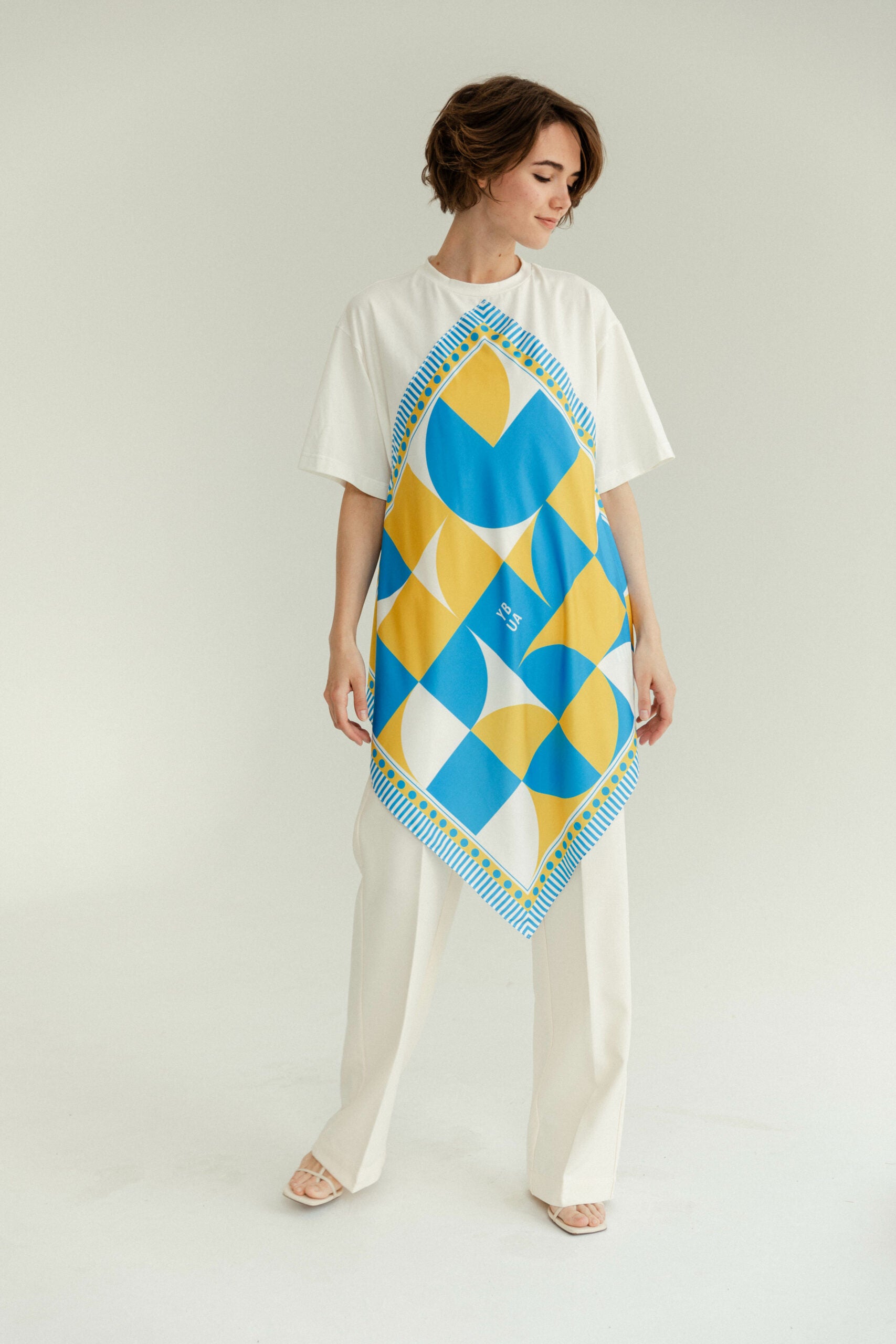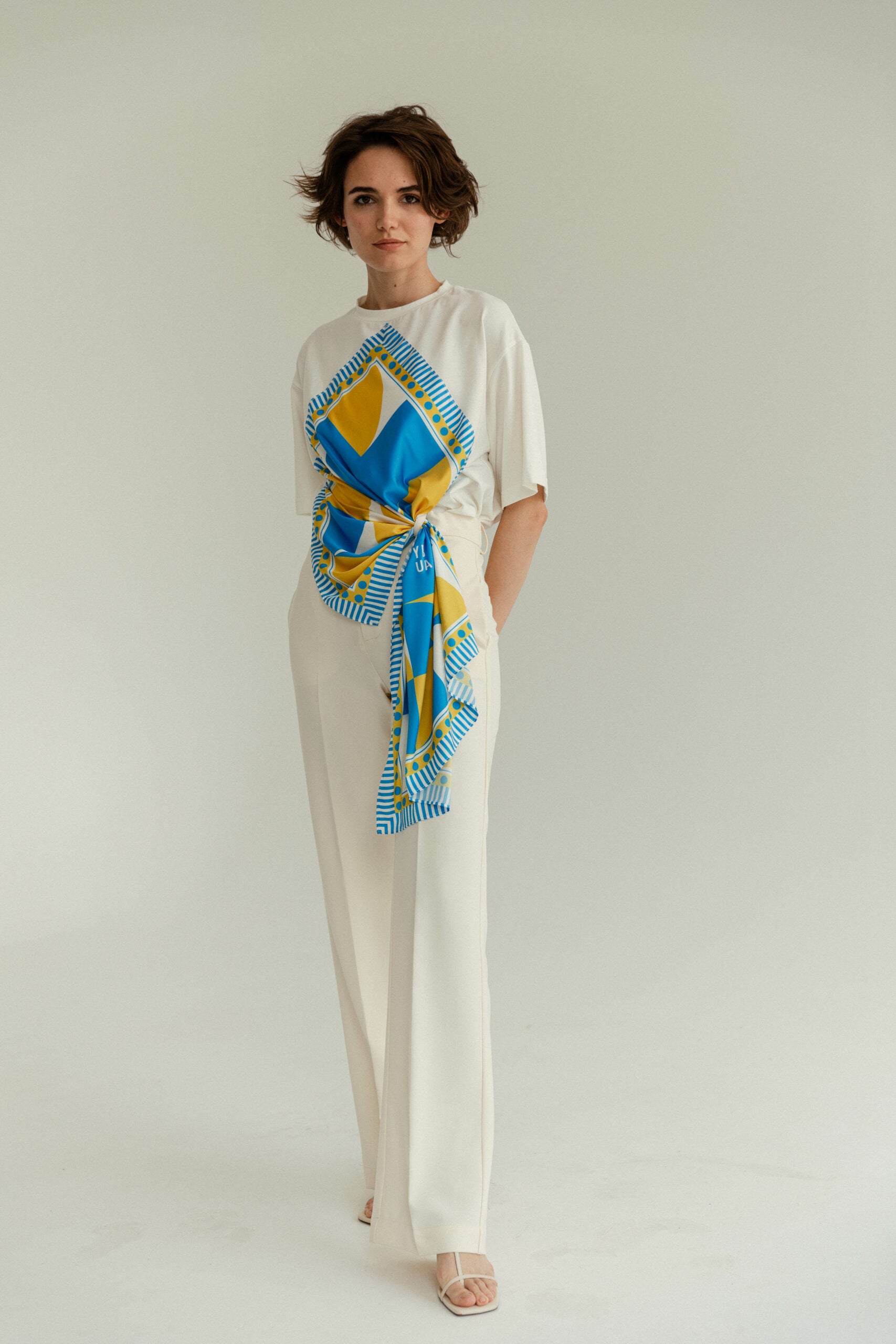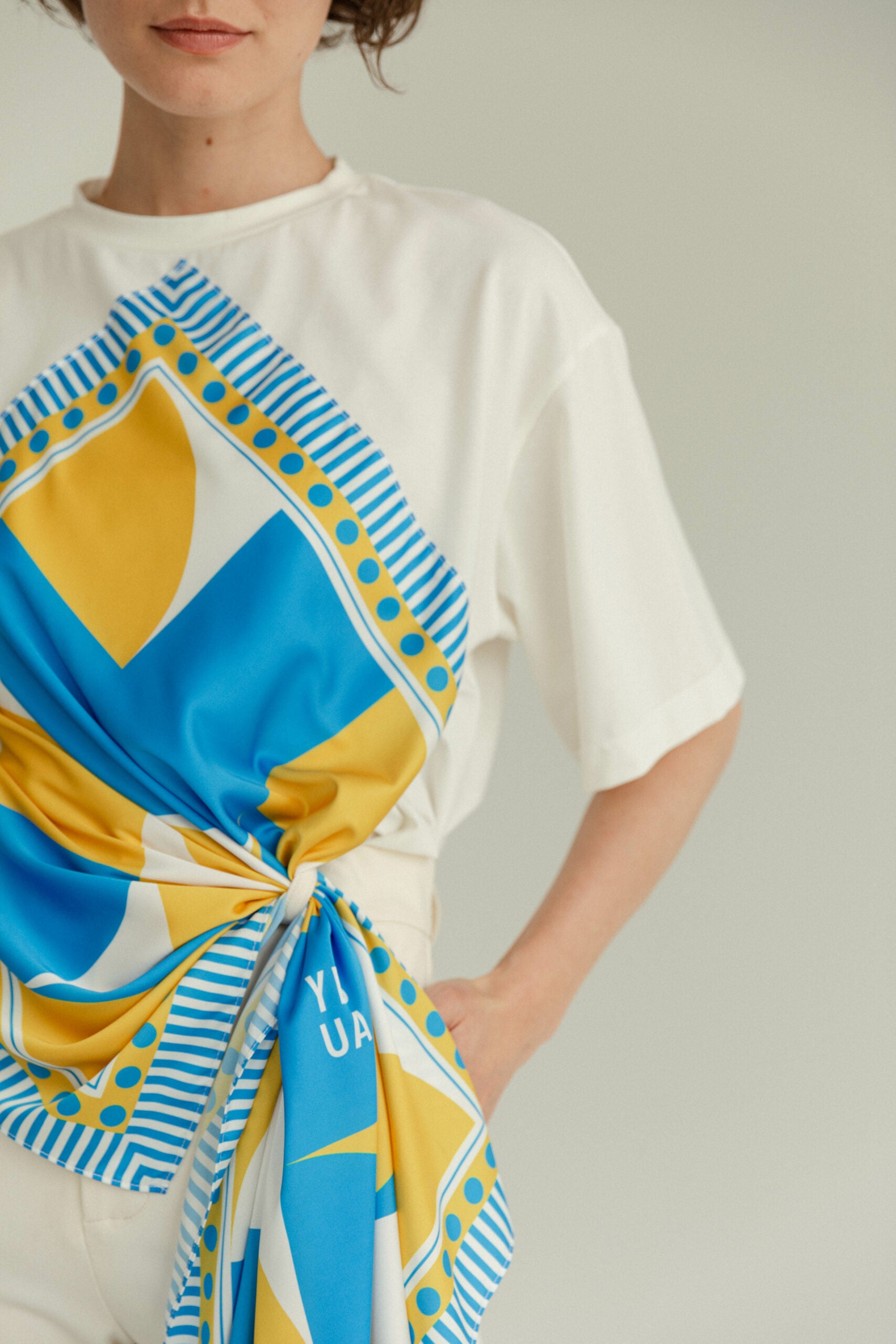 T-shirt with a yellow and blue scarf
Make a statement like never before with this one-of-a-kind T-shirt and scarf set. The basic cut pairs perfectly with the natural knitwear, giving you an effortless look fit for any occasion. Add a splash of color with its traditional yellow and blue artificial silk scarf!
With an author's cut, your style and personality will shine through the moment you step out wearing this unique combo. Be prepared to make heads turn - everywhere you go!