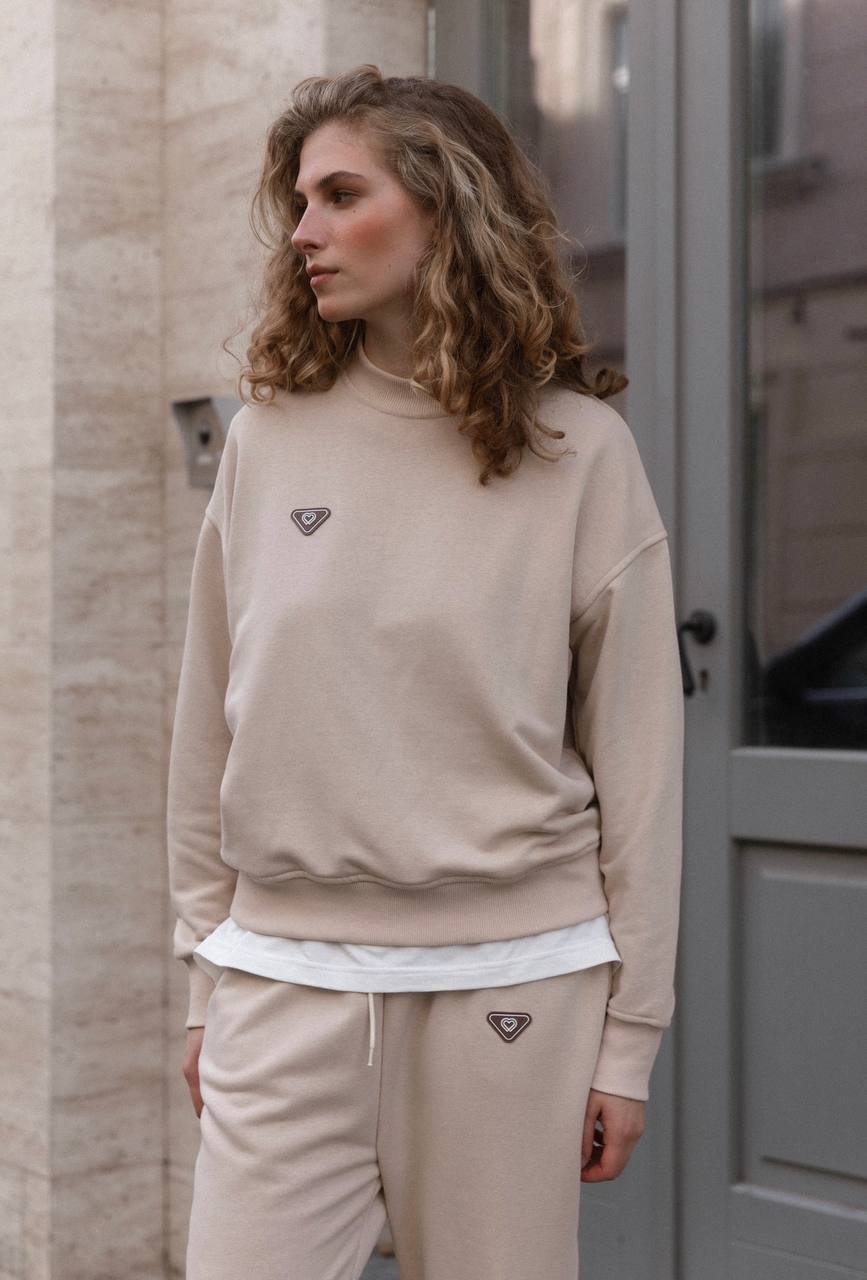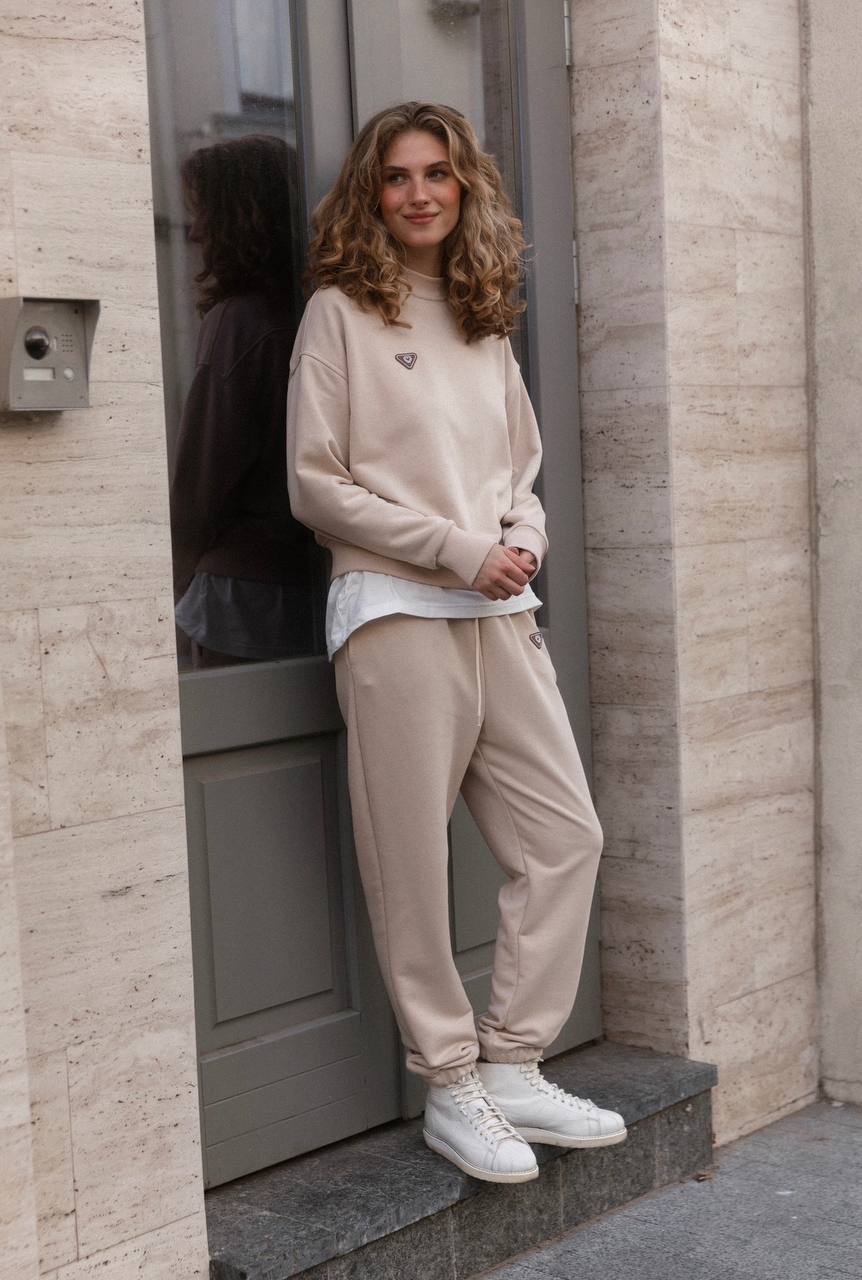 Sports sweatshirt "Active beige"
Welcome to Active beige - the perfect sports sweatshirt that will have you looking and feeling your best! This oversized design features a dropped shoulder seam and soft cuffs, plus an elastic band at the bottom for that stylish fit.
You will feel extra special with the patch in the form of a heart on the chest - a reminder that we all need love in our lives. This luxurious sweatshirt consists of 95% cotton and 5% elastane, making it lightweight yet warm to keep those chill winds off. Ideal for any leisure or sports outfit, it's sure to make you look amazing!