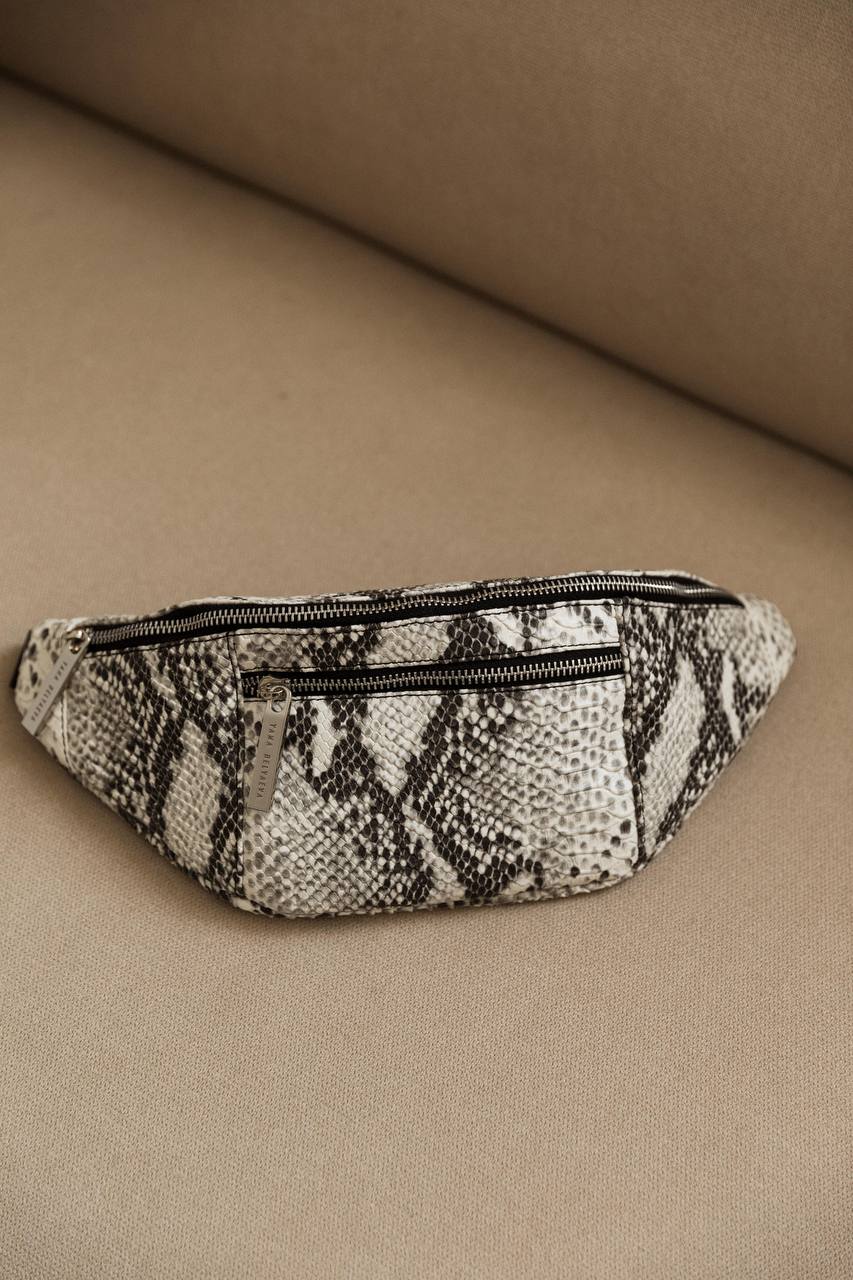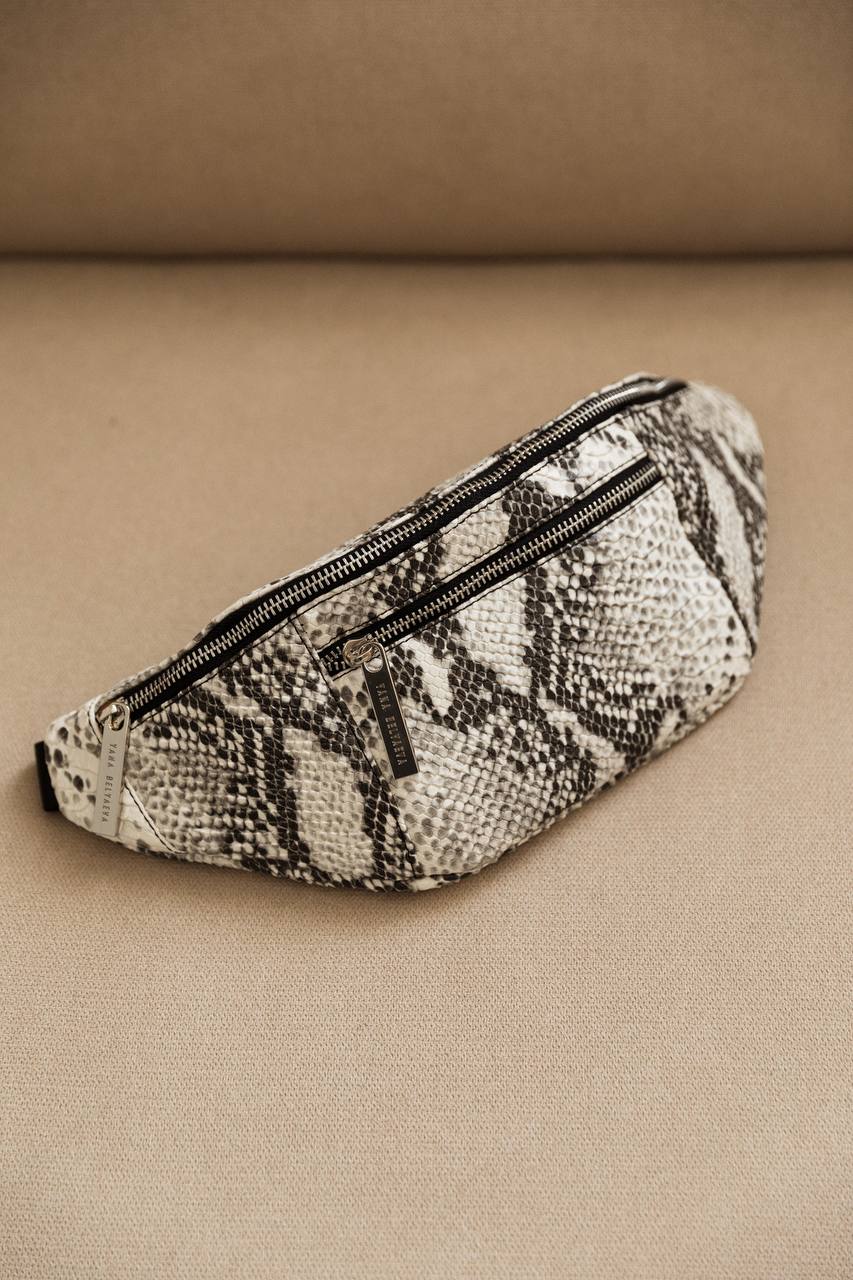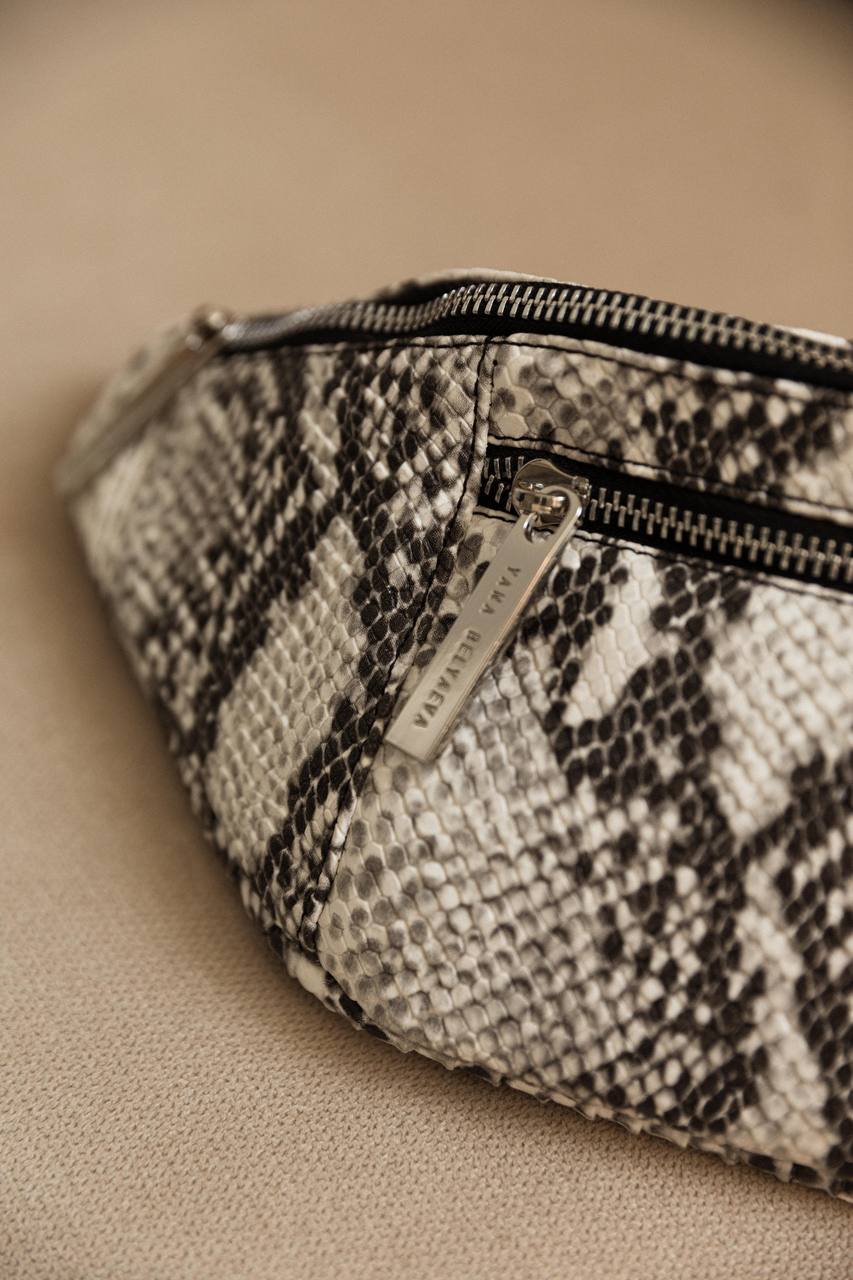 Snake eco-leather belt bag
This stylish bag is made from a sustainable synthetic eco-leather which replicates the look and feel of genuine snakeskin. It features durable construction with a practical interior and exterior pockets, perfect for holding small items. The easily adjustable belt fastening makes it a comfortable and secure fit.
Care Instructions:
Caring for a bag made of eco-leather is generally much easier than for products made of genuine leather.
Bags made of eco-leather are usually wiped with a cotton swab or a soft sponge dipped in a detergent solution for washing products made of wool, silk and synthetic fabrics. At the same time, it is impossible to allow the inside of the product to get wet. The remains of the cleaning solution are removed with a damp cloth, and then the bag is wiped with a dry cloth.
It is forbidden to wash the bag, as it can be deformed. If the lining is soiled, it should be wringed out and washed separately. You need to dry the bag in a suspended state at room temperature.
Bags made of eco-leather cannot be cleaned with cream. A sponge with glycerine (silicone) grease is effectively used for cleaning. With its help, you can give the bag a shine, soften artificial leather, and mask scuffs. In addition, glycerin impregnation forms a special protective film that prevents the accumulation of dust and provides a water-repellent effect.
You can use special sprays that clean, soften, disinfect artificial leather, remove static electricity from it, and you should also use napkins for the care of leather and eco-leather products, they have antistatic and protective properties.
To remove greasy stains, you need to use special products.
The belt bag is made of eco-leather mat in black color with one main compartment, inside with a hidden zipper and an additional compartment on the pocket