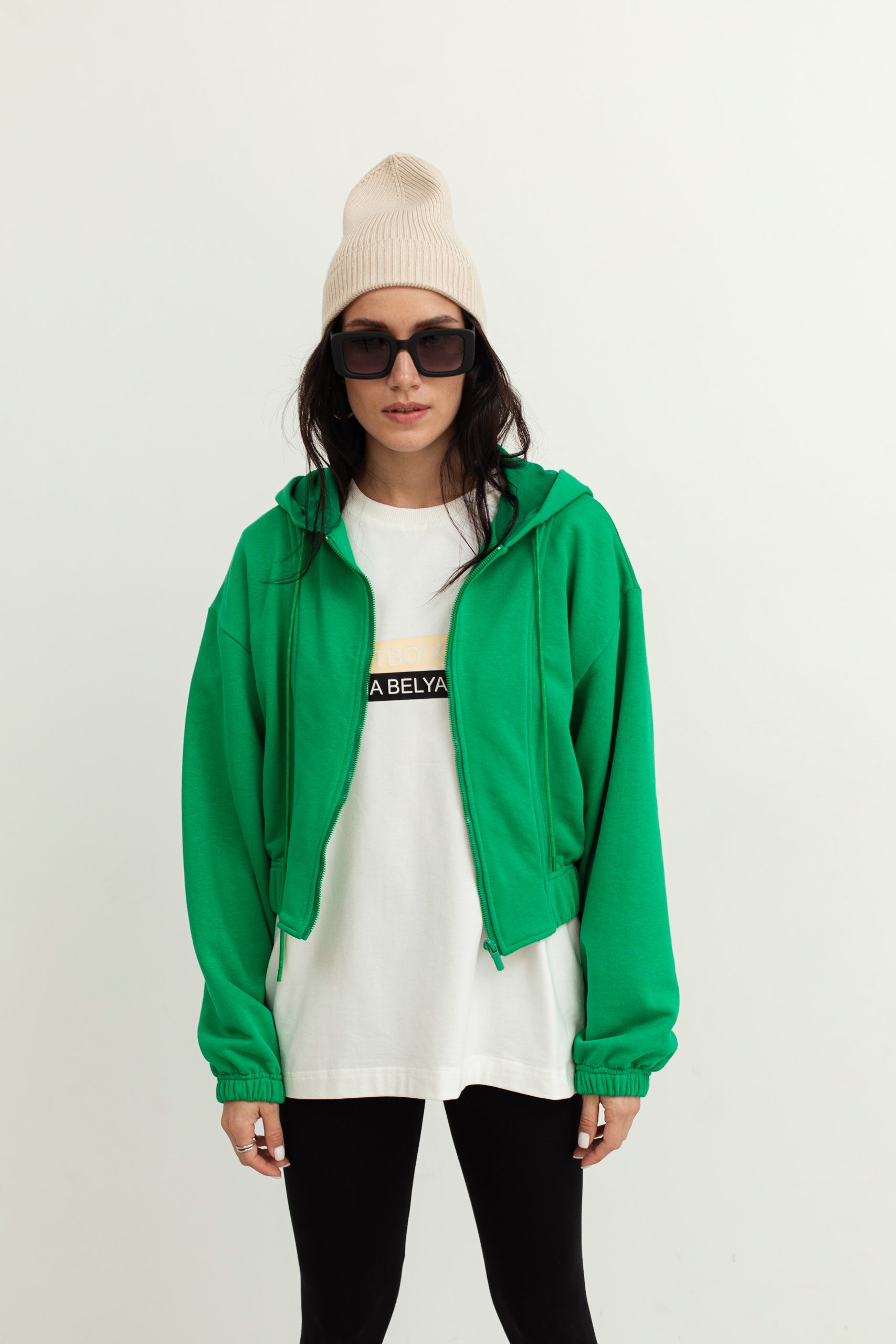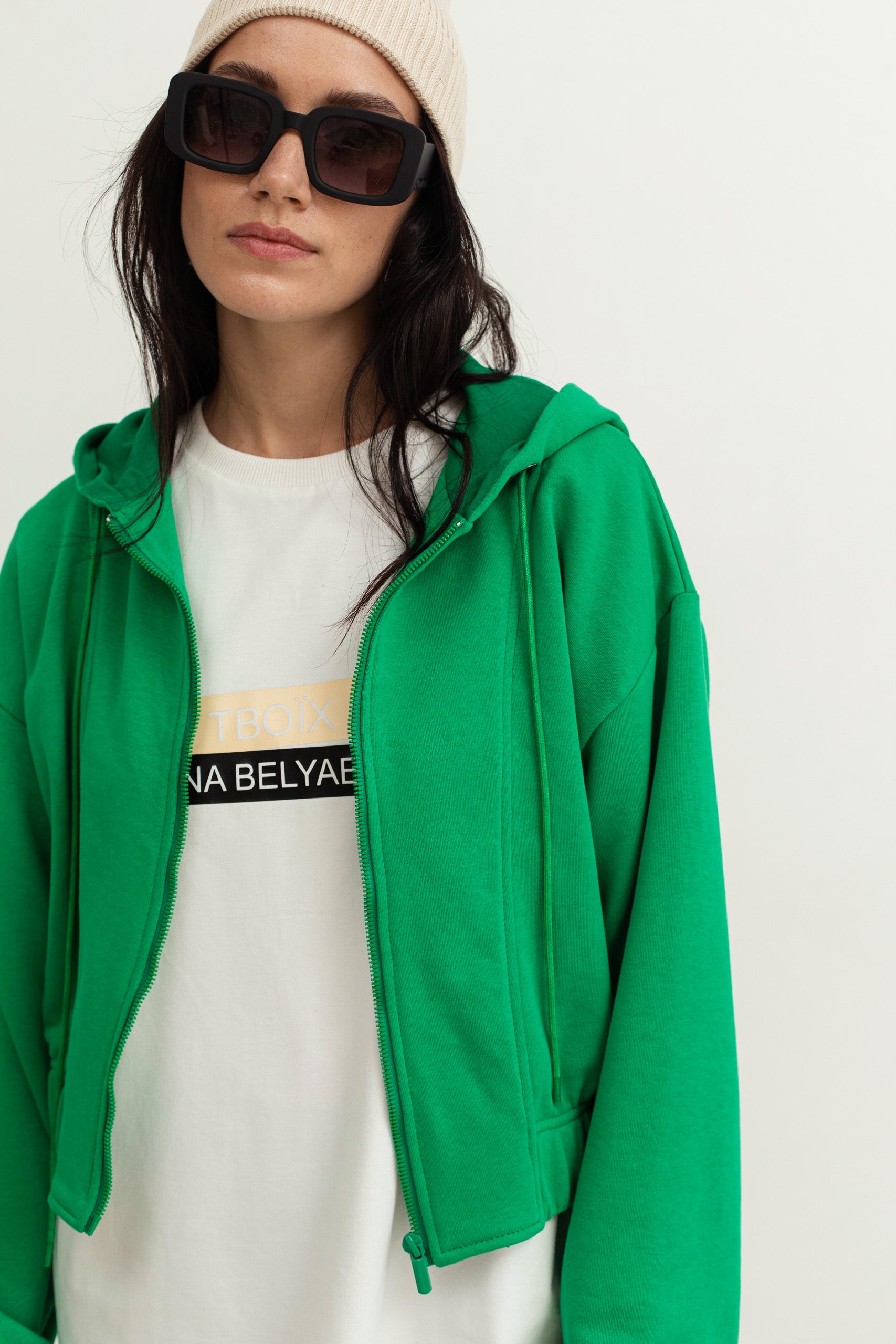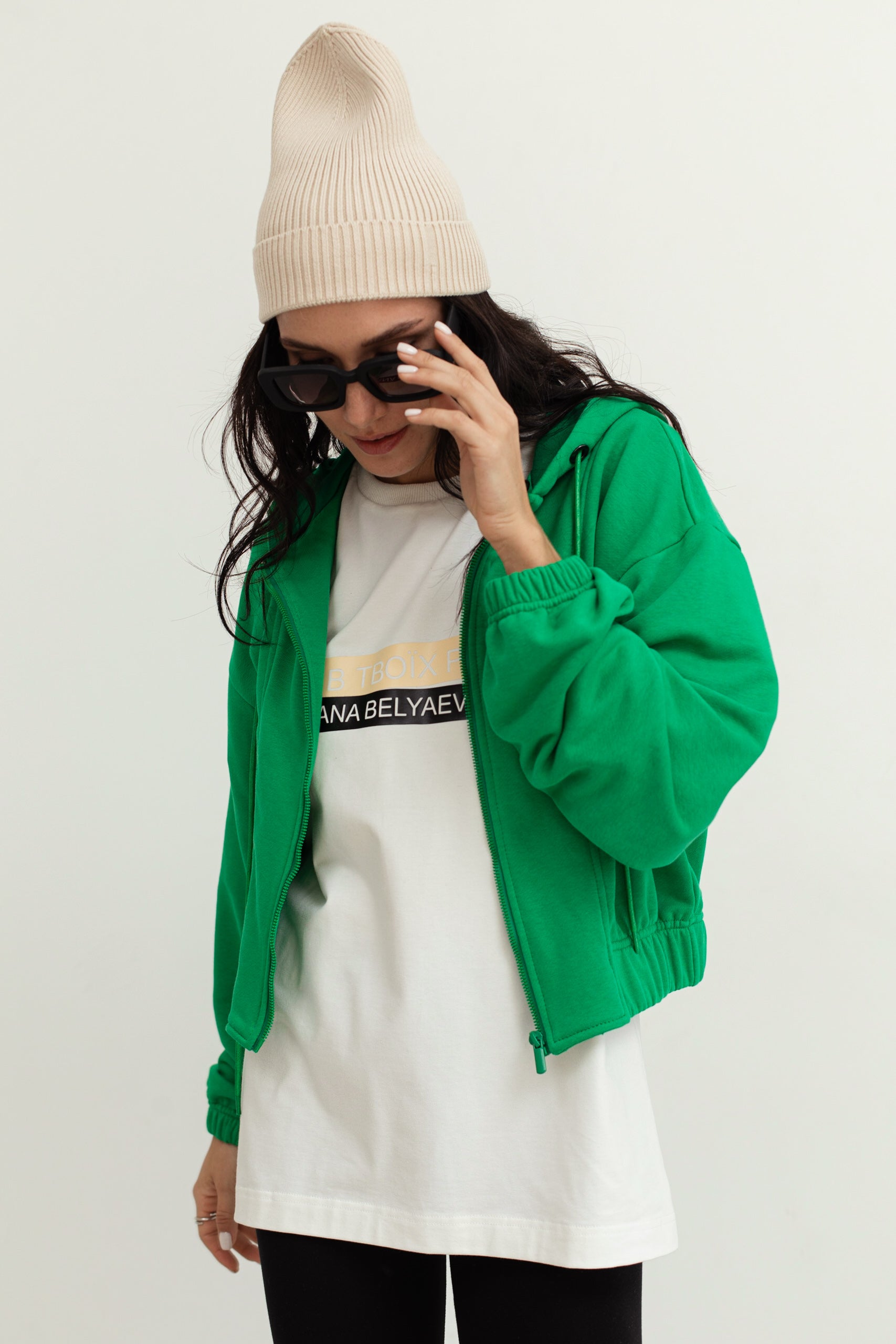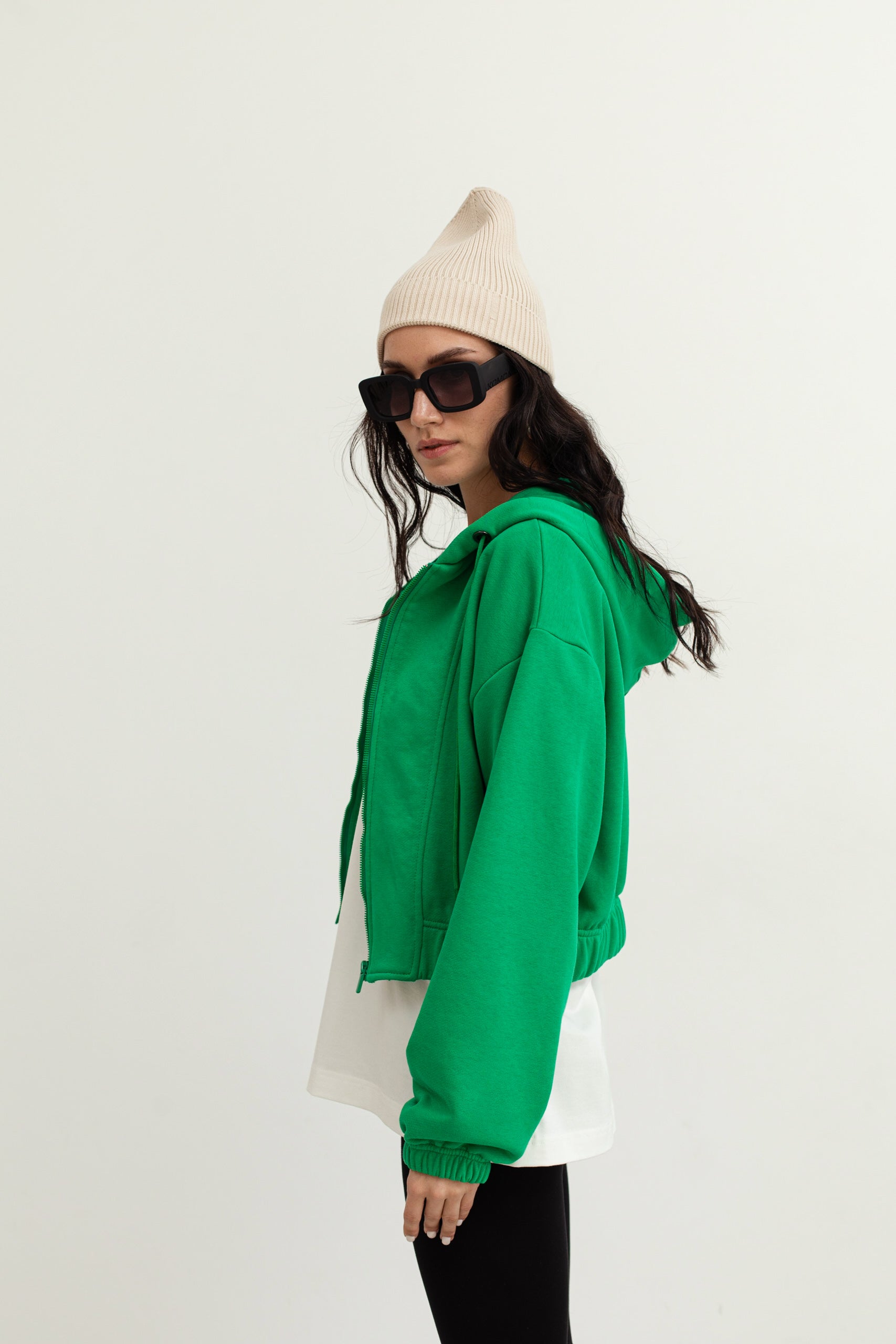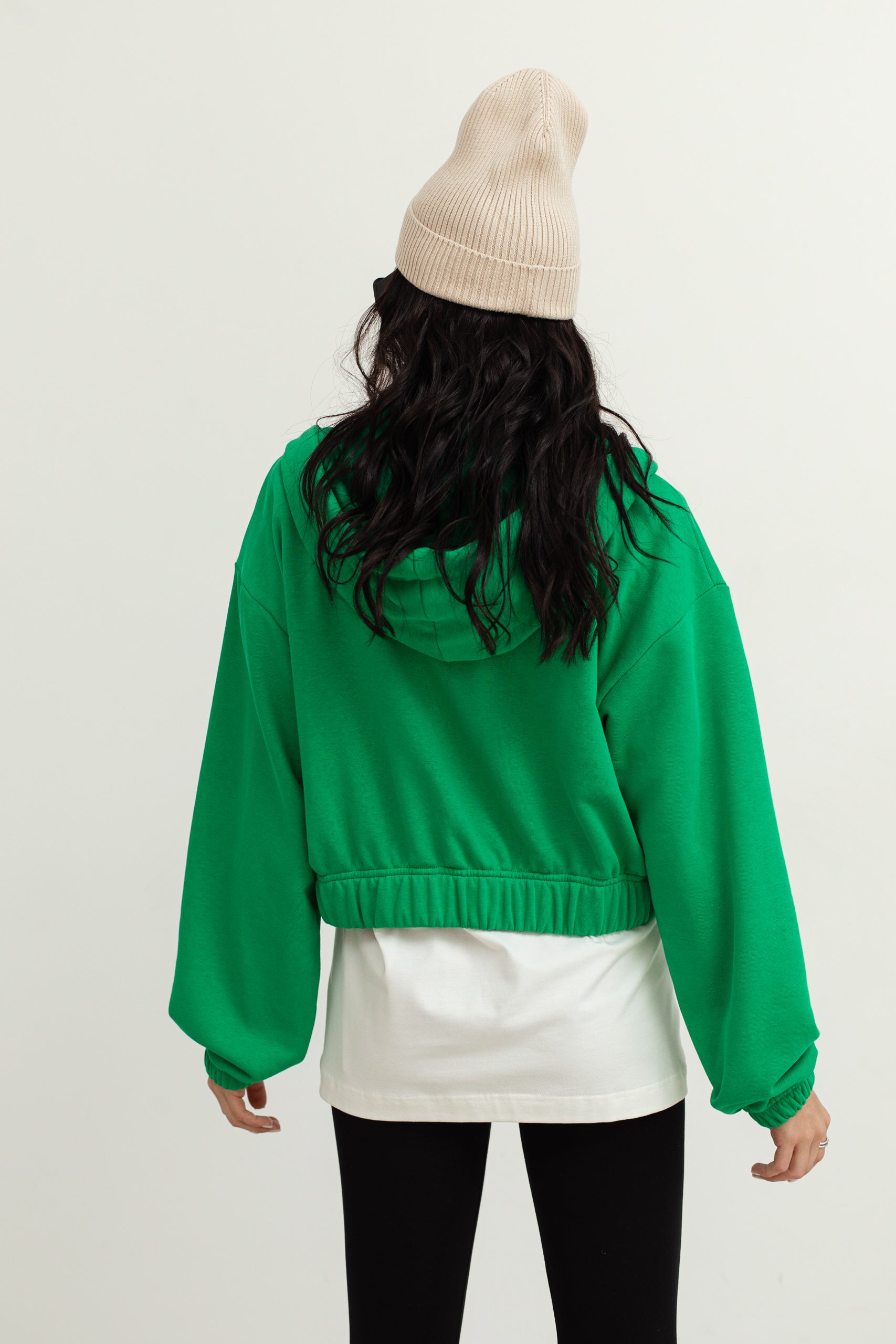 Short "Active" hoodie with a zipper in green color
This unique and ultra-trendy Short "Active" hoodie is the perfect way to stay comfortable and stylish while getting ready for your workout. Crafted with a zip closure, this hoodie also features dropped sleeves and an elastic band on the back in the waist area. The cuffed sleeves give you a customized feel around your wrists, allowing you to move freely without restriction.
This hoodie is available in green and enhances your athletic wardrobe collection with its eye-catching hue. Whether hitting the gym or going out for drinks afterward, this hoodie keeps you looking cool and feeling cozy no matter what! Embrace effortless style this season – choose this Short Active hoodie for pre/post-workout wear as your go-to piece.