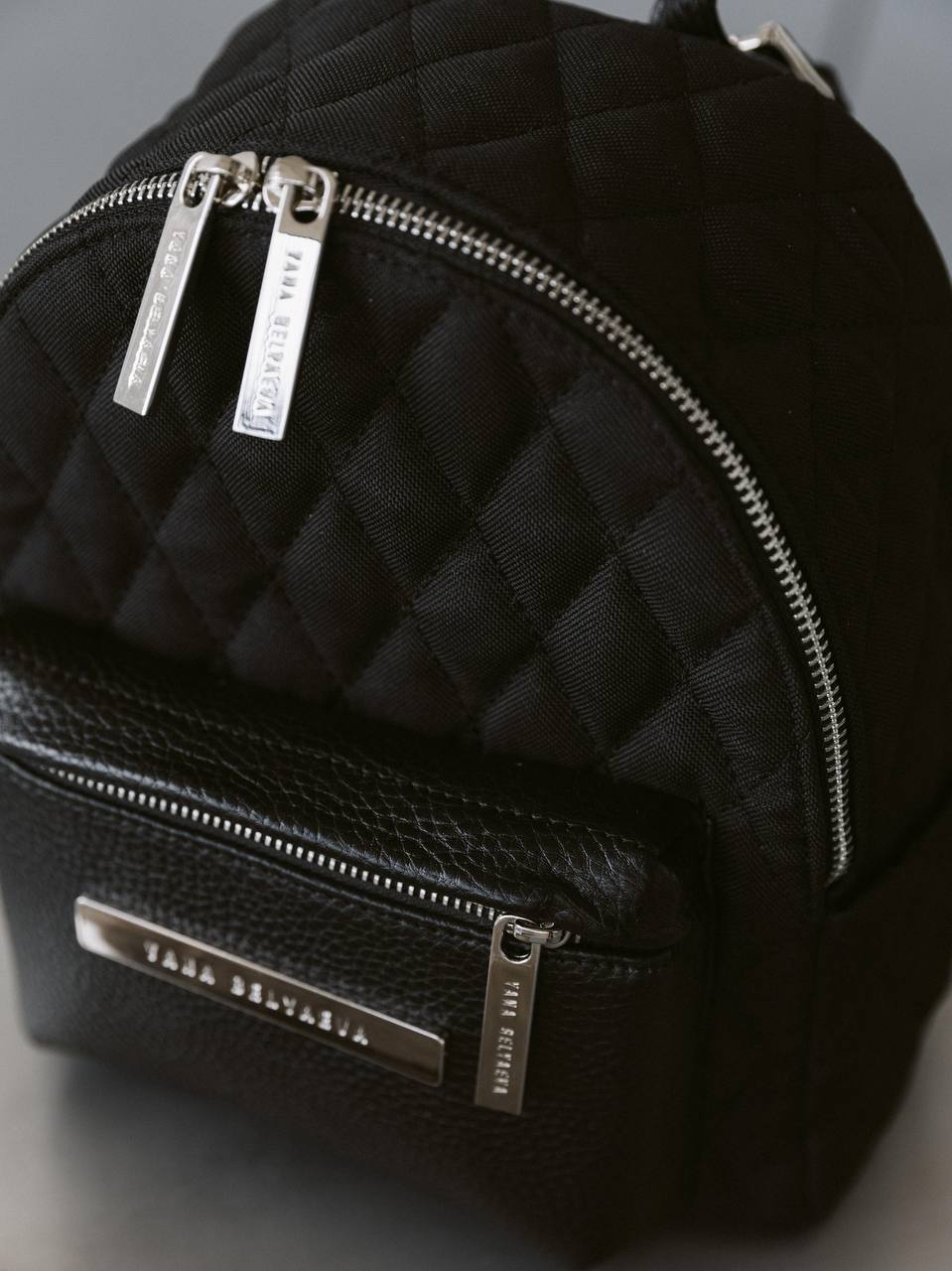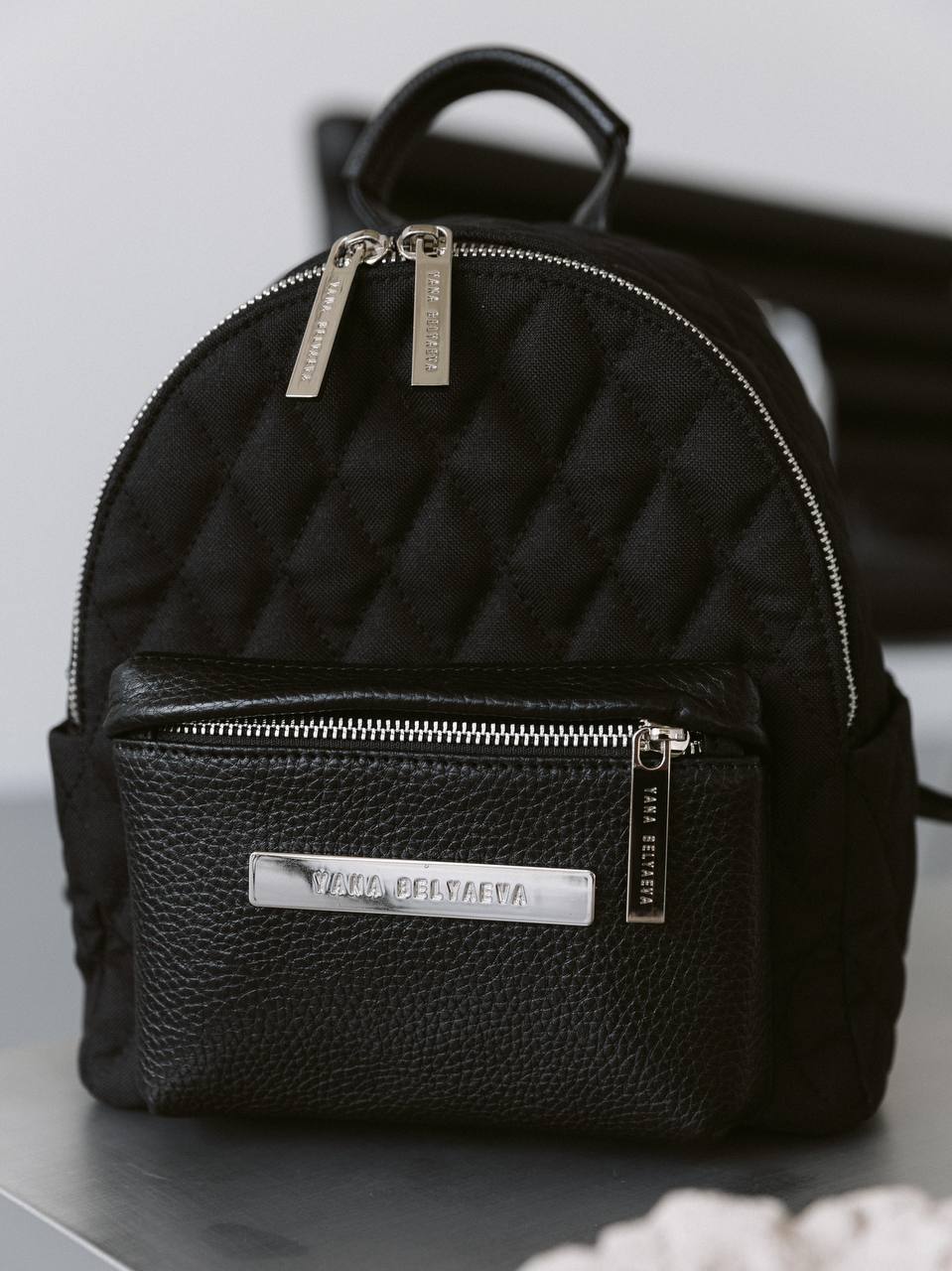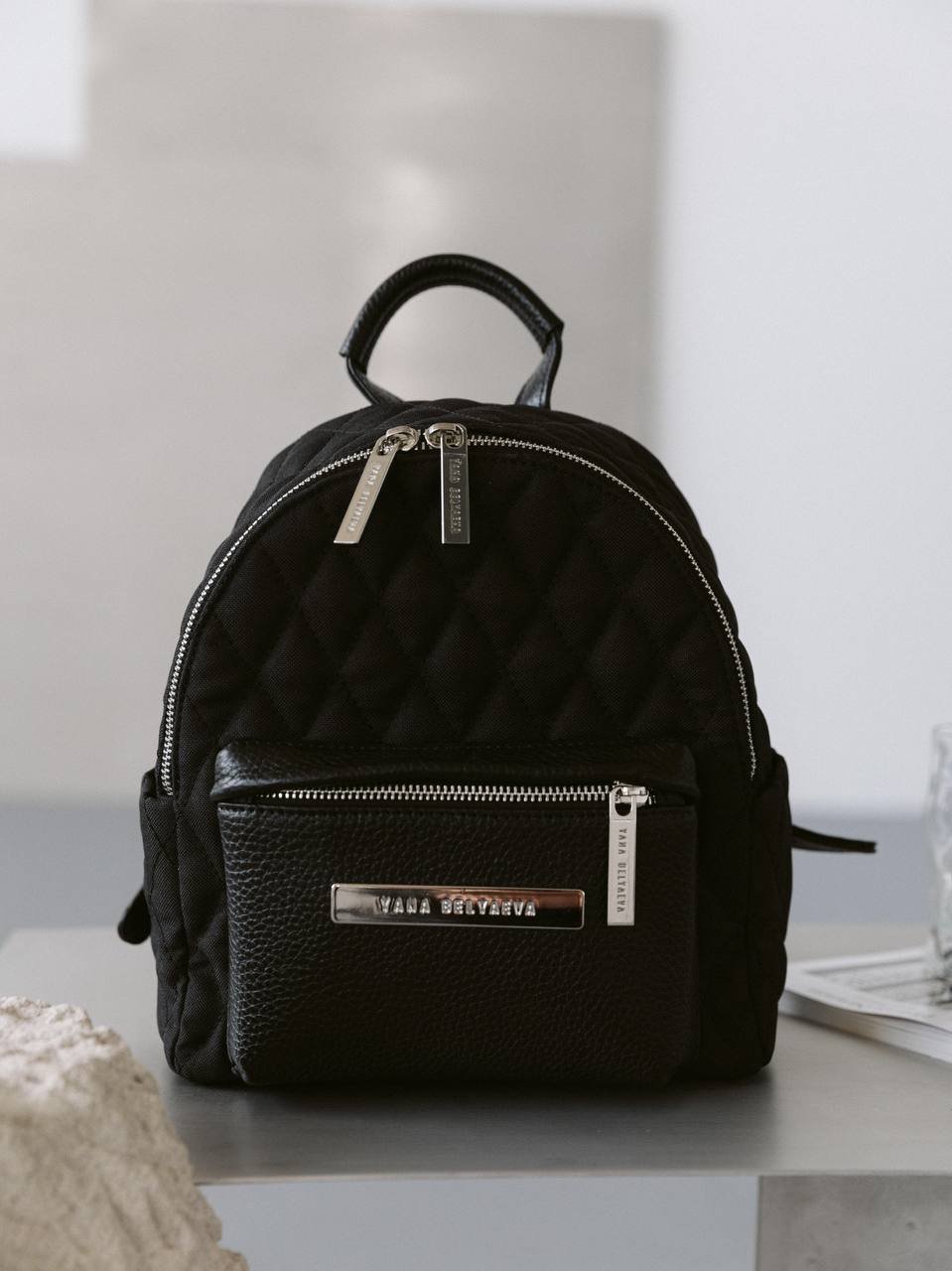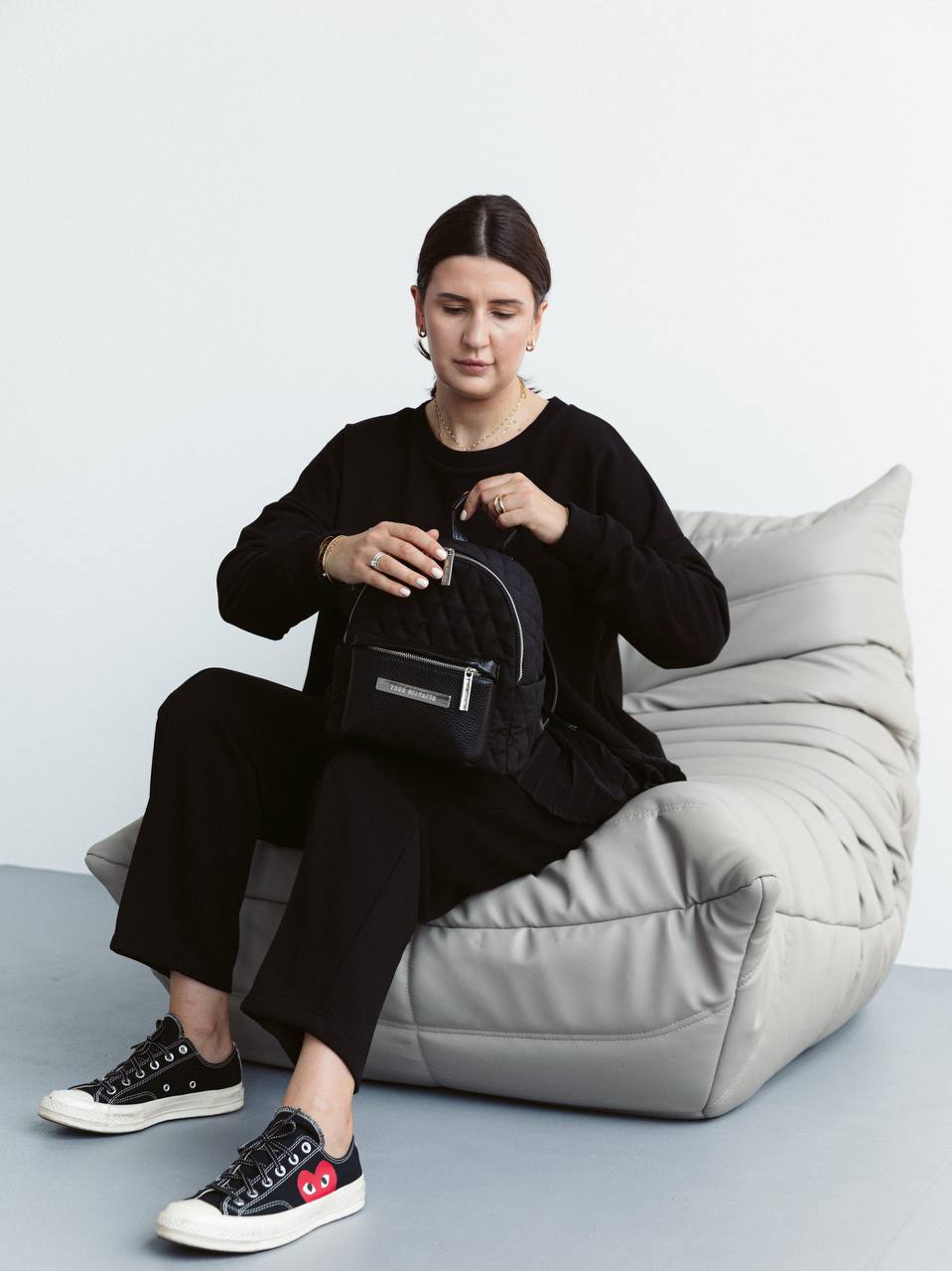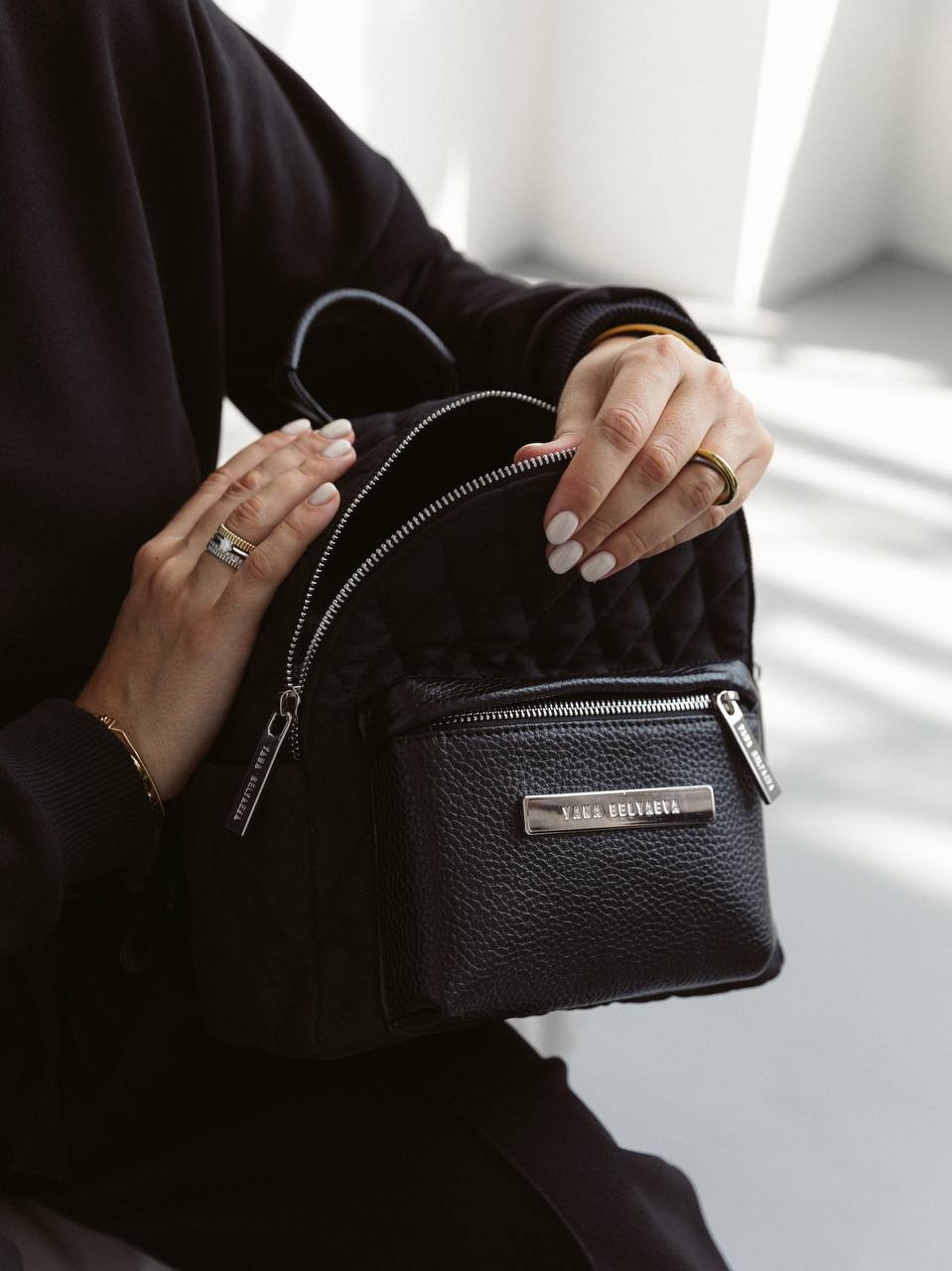 Combination black backpack XS
This backpack is made of a combination of textiles and textured genuine leather.
It has one compartment with a pocket in front and one inner pocket on the snake Height 26 cm
The width of the bottom is 23 cm
The depth of the bottom is 12 cm
Front pocket (H / W / D) 14/17/3 cm
The maximum length of the strap is 64 cm.
Inside, on the lining, there is one common compartment and a hidden pocket on the snake (18/13 cm).
It will perfectly complement the everyday look and add a unique style. With such a backpack you will feel special.