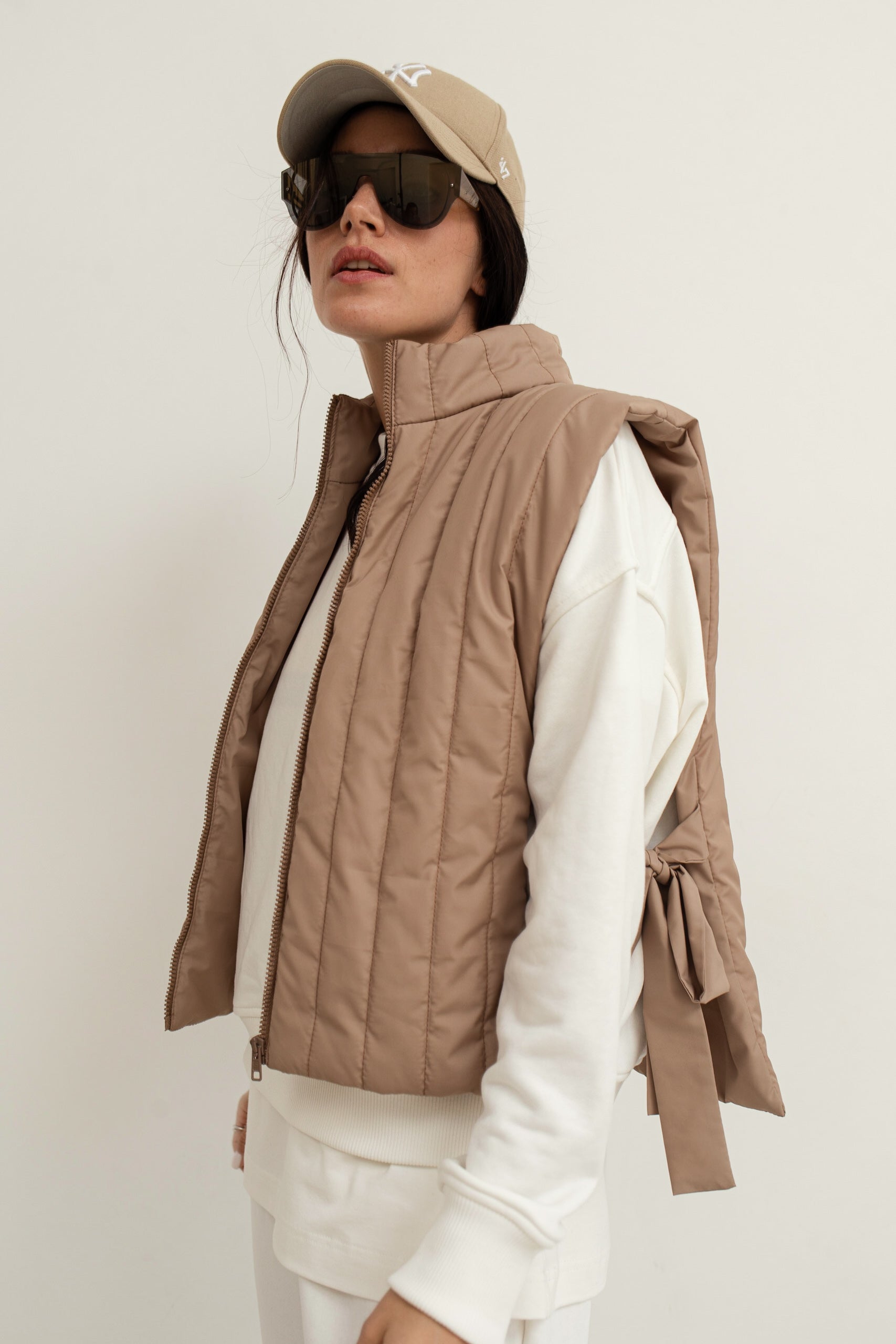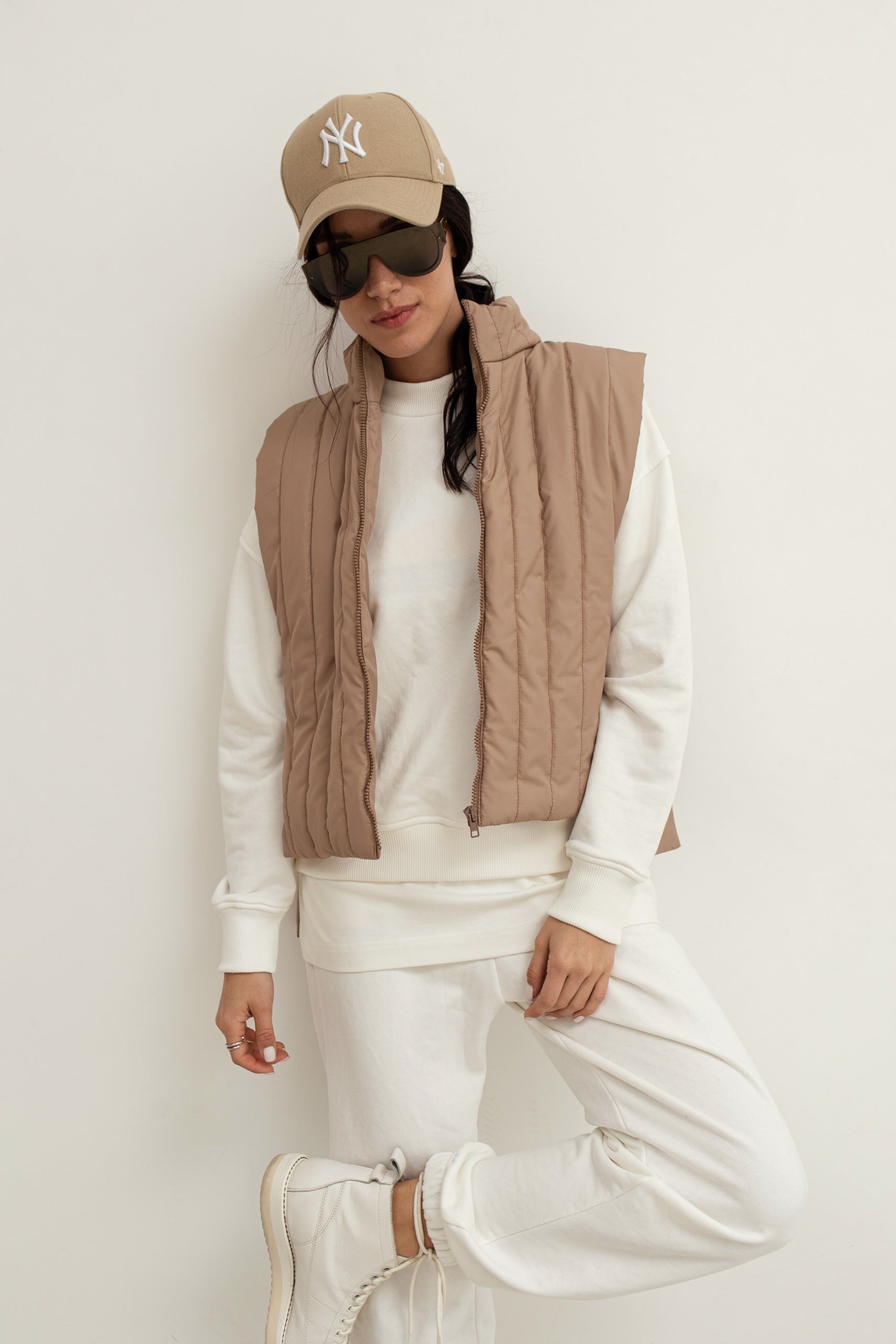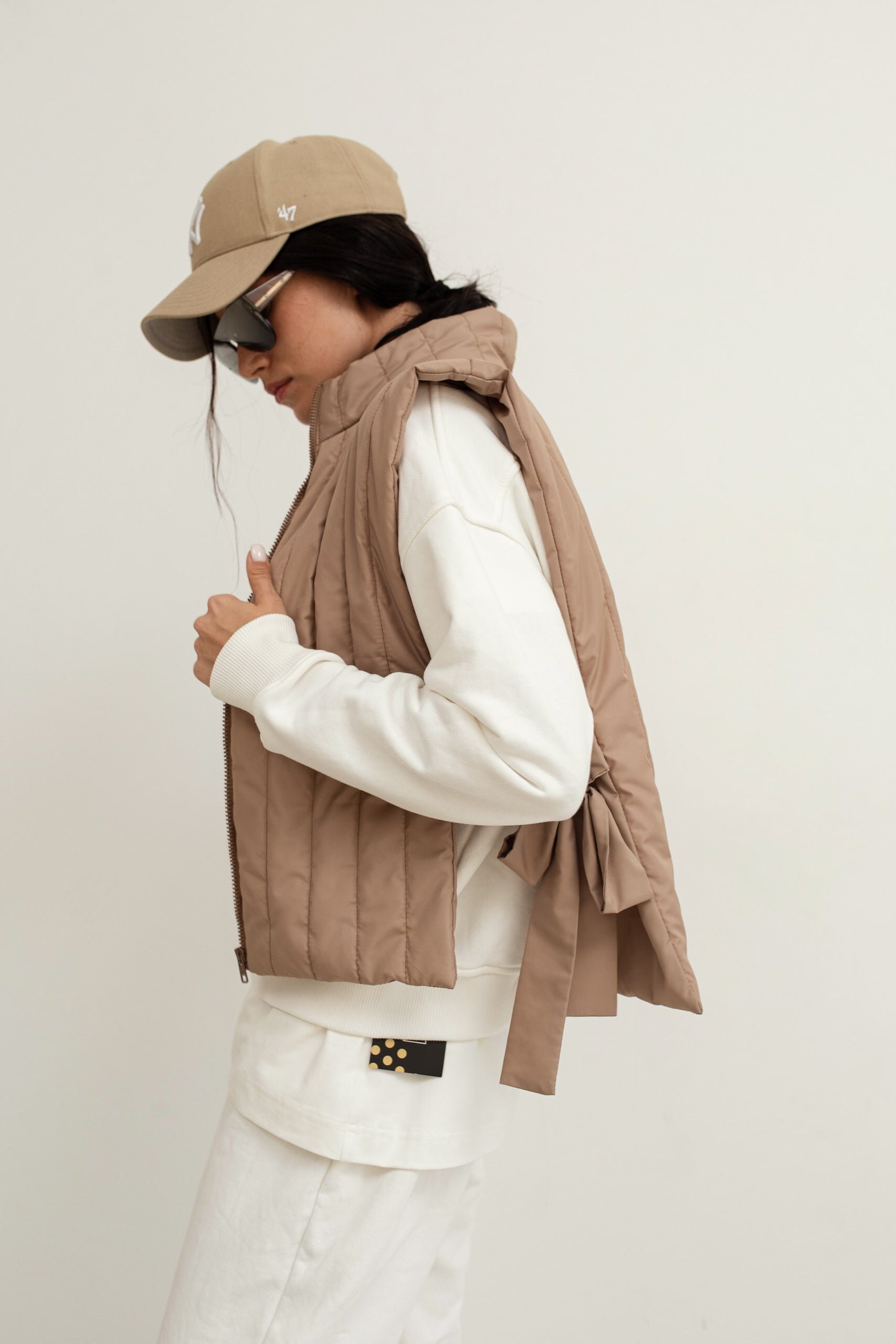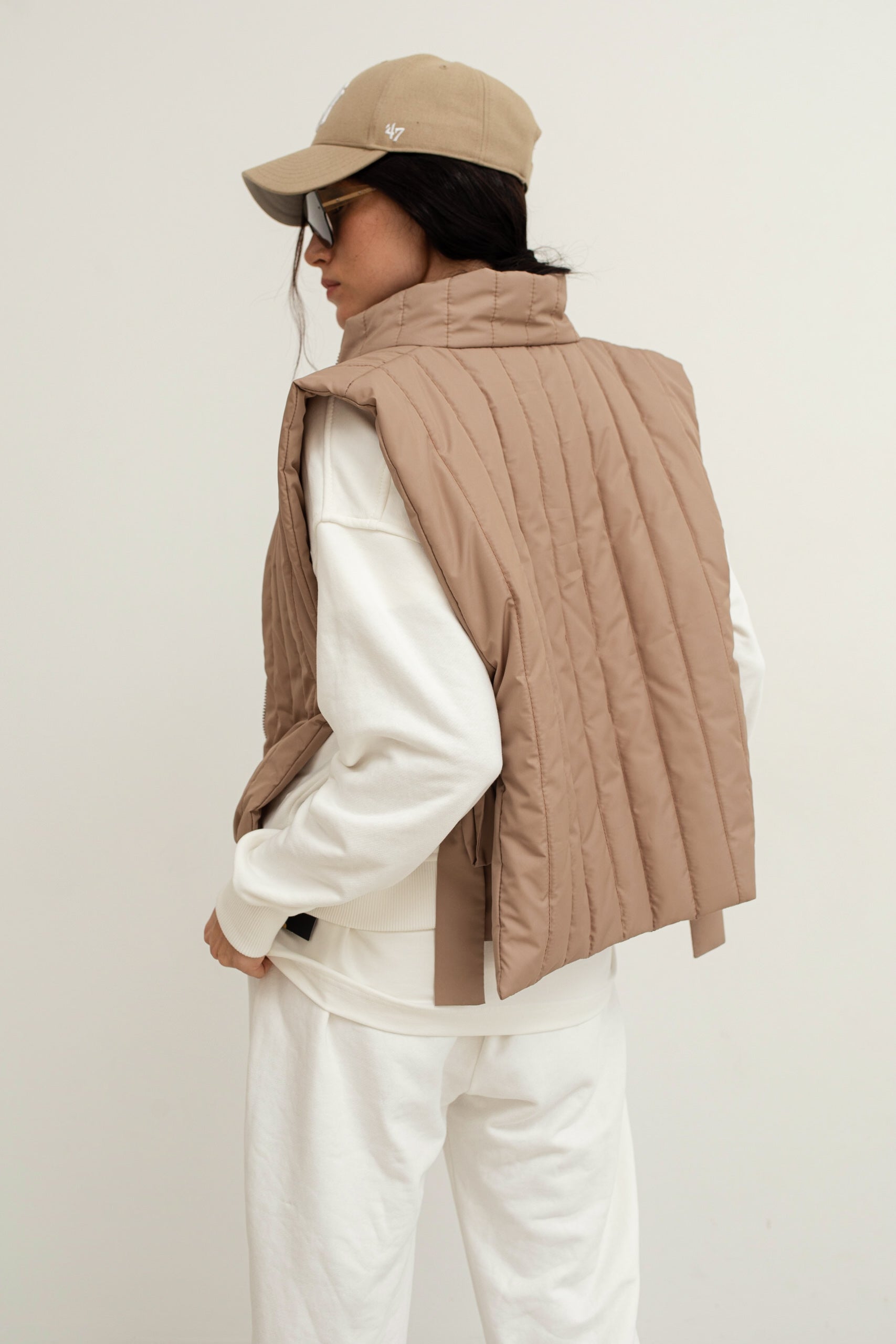 Quilted waistcoat with ties
Introducing the Quilted Waistcoat with Ties, an upscale fashion statement that will elevate any look. Crafted from a lightweight fabric, this classic silhouette features quilting along the neckline and sides for extra detail and depth. Finished with a sand-colored zipper closure and adjustable ties on either side, you can customize the fit to your specifications.
This waistcoat is perfect for building an outfit, as it easily pairs with dressy and casual pieces to create a timelessly chic ensemble no matter the occasion. With its versatility and modern twist on a traditional design, this Quilted Waistcoat with Ties will elevate your wardrobe in style.