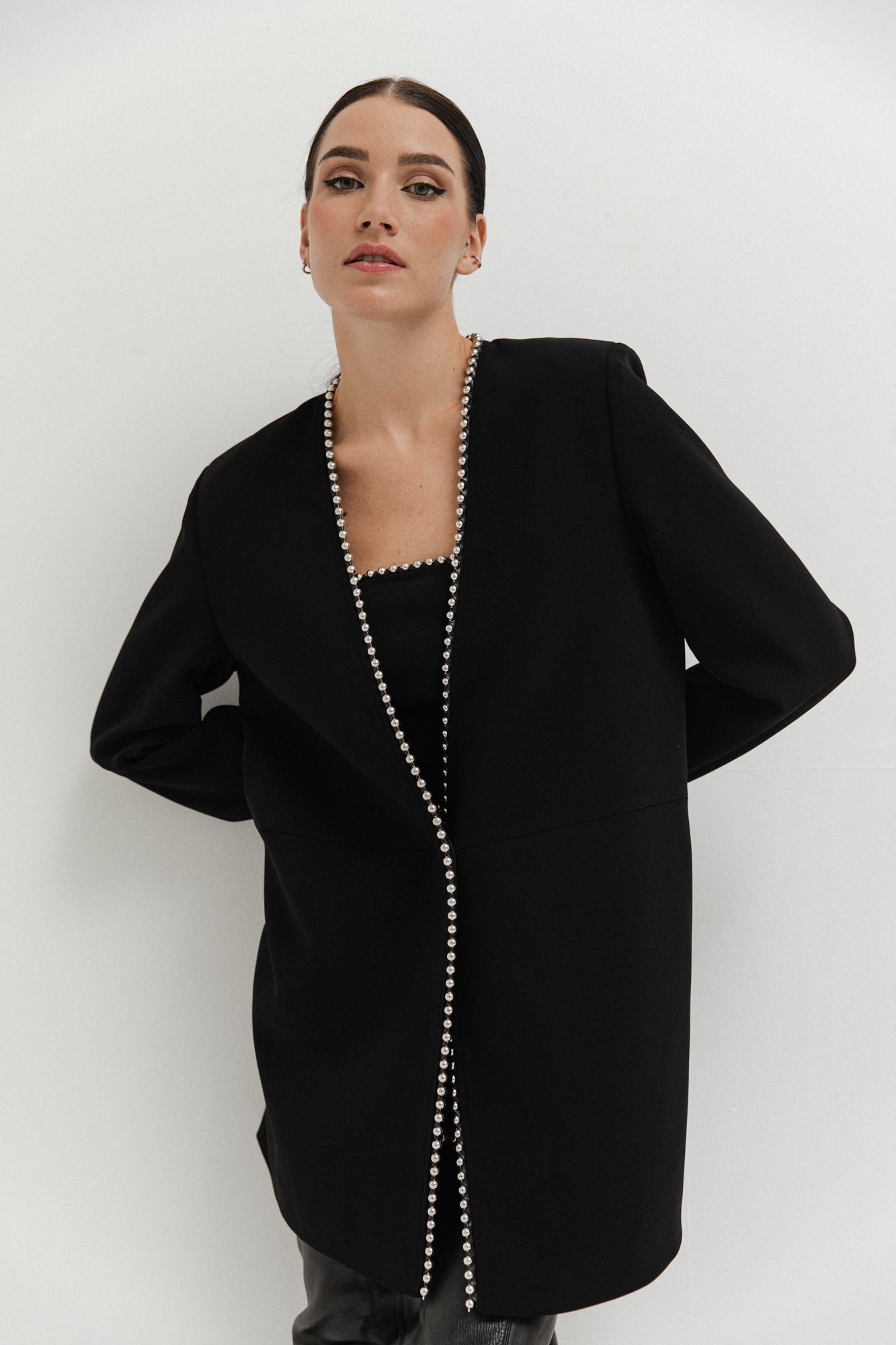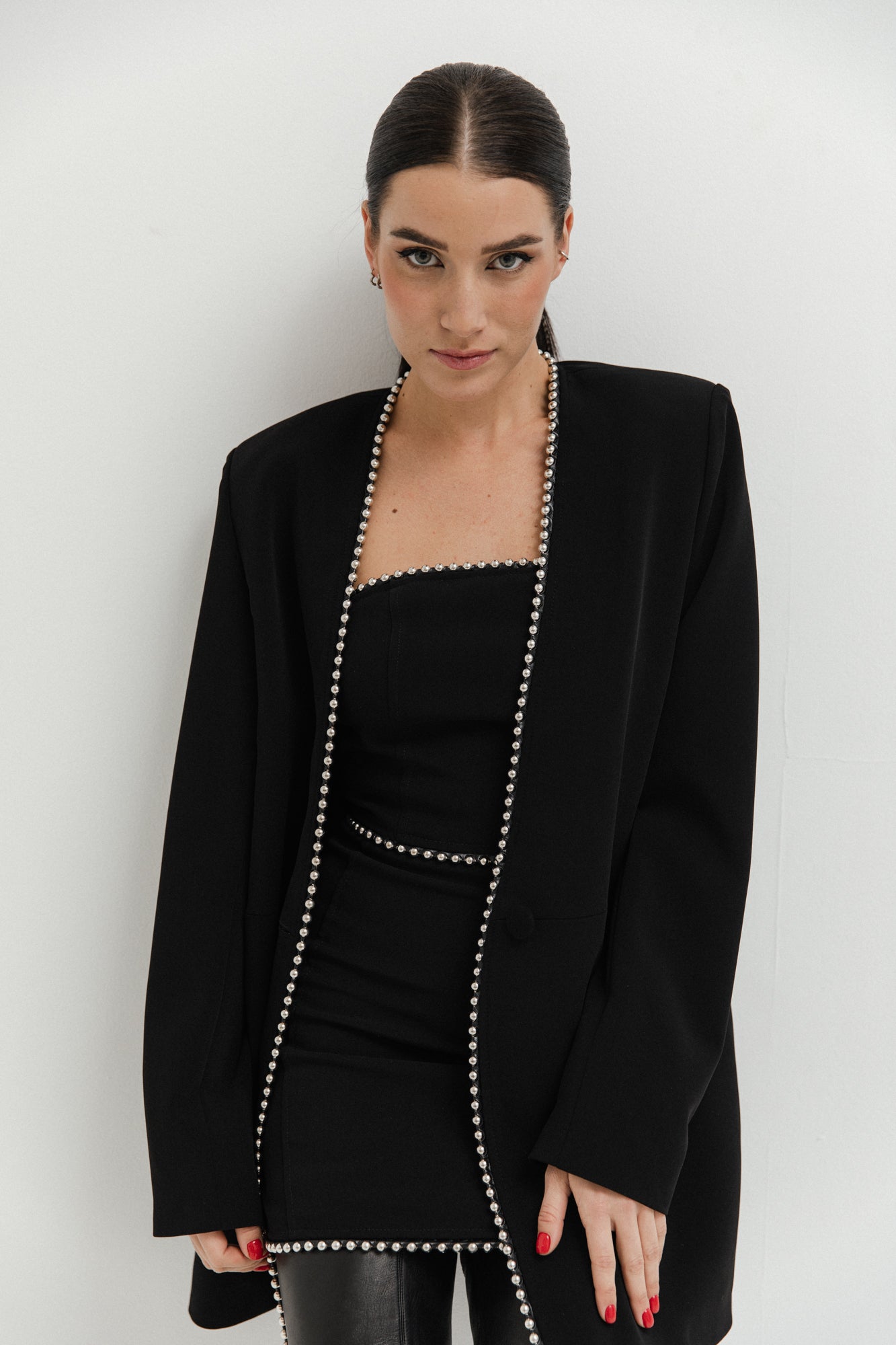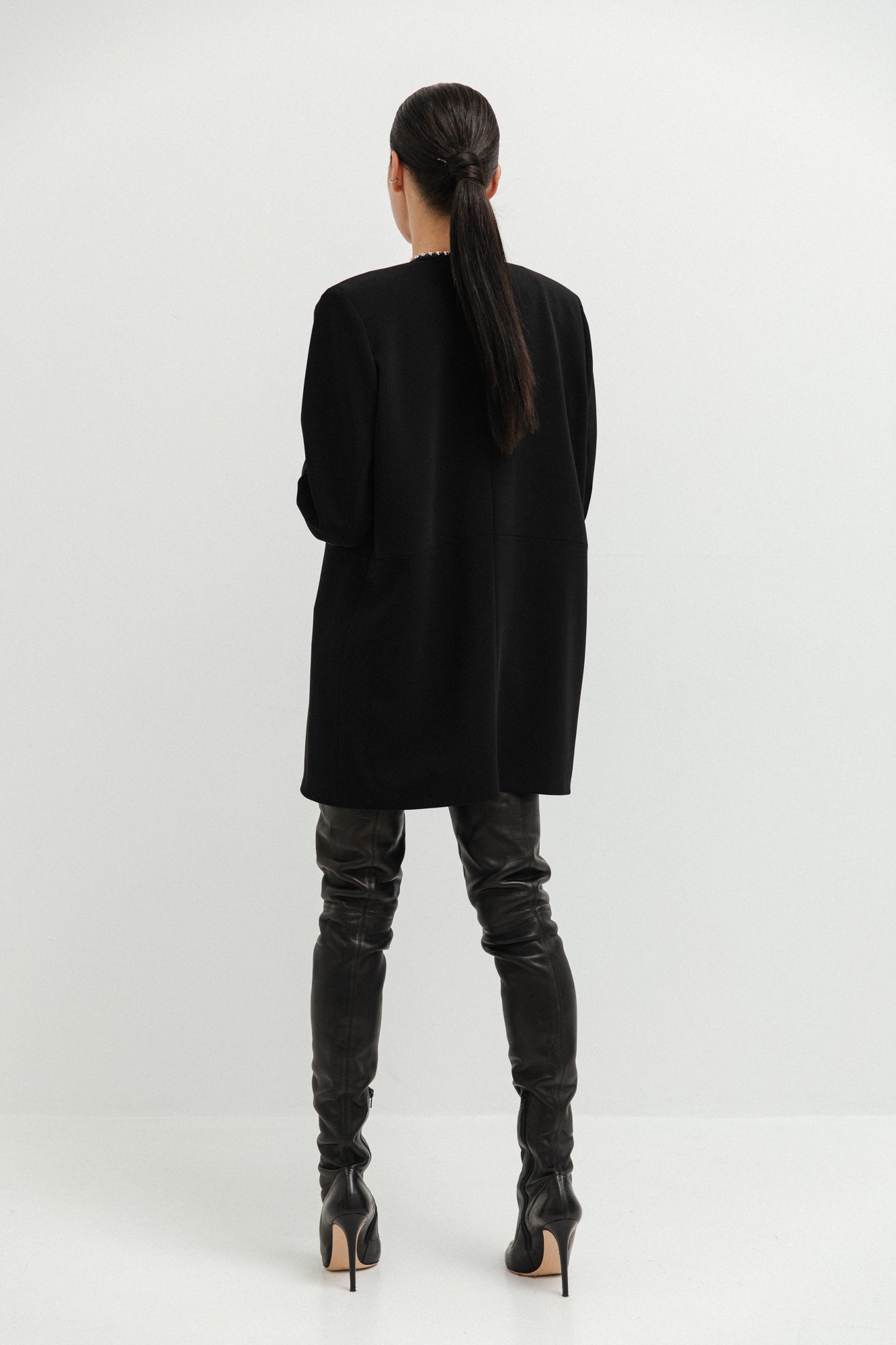 Infinity jacket with beads
 This sophisticated and stylish piece of outerwear is made from a light and comfortable material and cut in a semi-fitted shape that accentuates your figure. It's designed to fit perfectly with bold trimming of metal beads that add an extra touch of luxuriousness. The fashion-forward design catches the eye, making it an essential part of any stylish wardrobe.

With its bold beading, this infinity jacket ensures you look amazing during any outing. Perfect for going out on hot summer days, it offers the right coverage while letting your natural beauty shine through. It features button fastening at the front, which helps pull the fabric together to create a flattering look and ensure you feel confident wherever you go. And the quality craftsmanship guarantees you will wear if for years to come.

You'll love our Infinity jacket with beads! Get it now for a fraction of its worth – ensuring you're always looking chic, put together, and ready to tackle anything life throws your way!