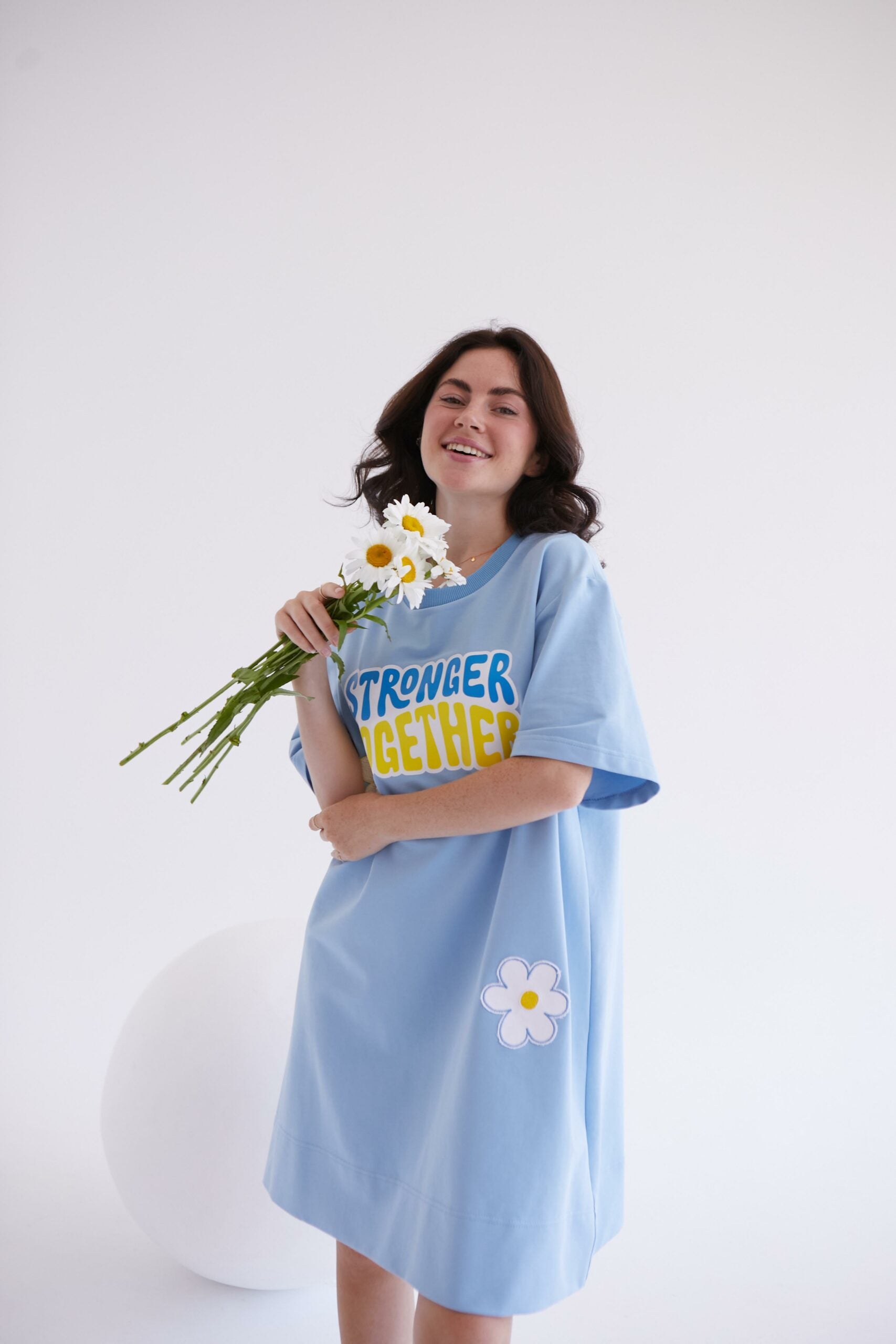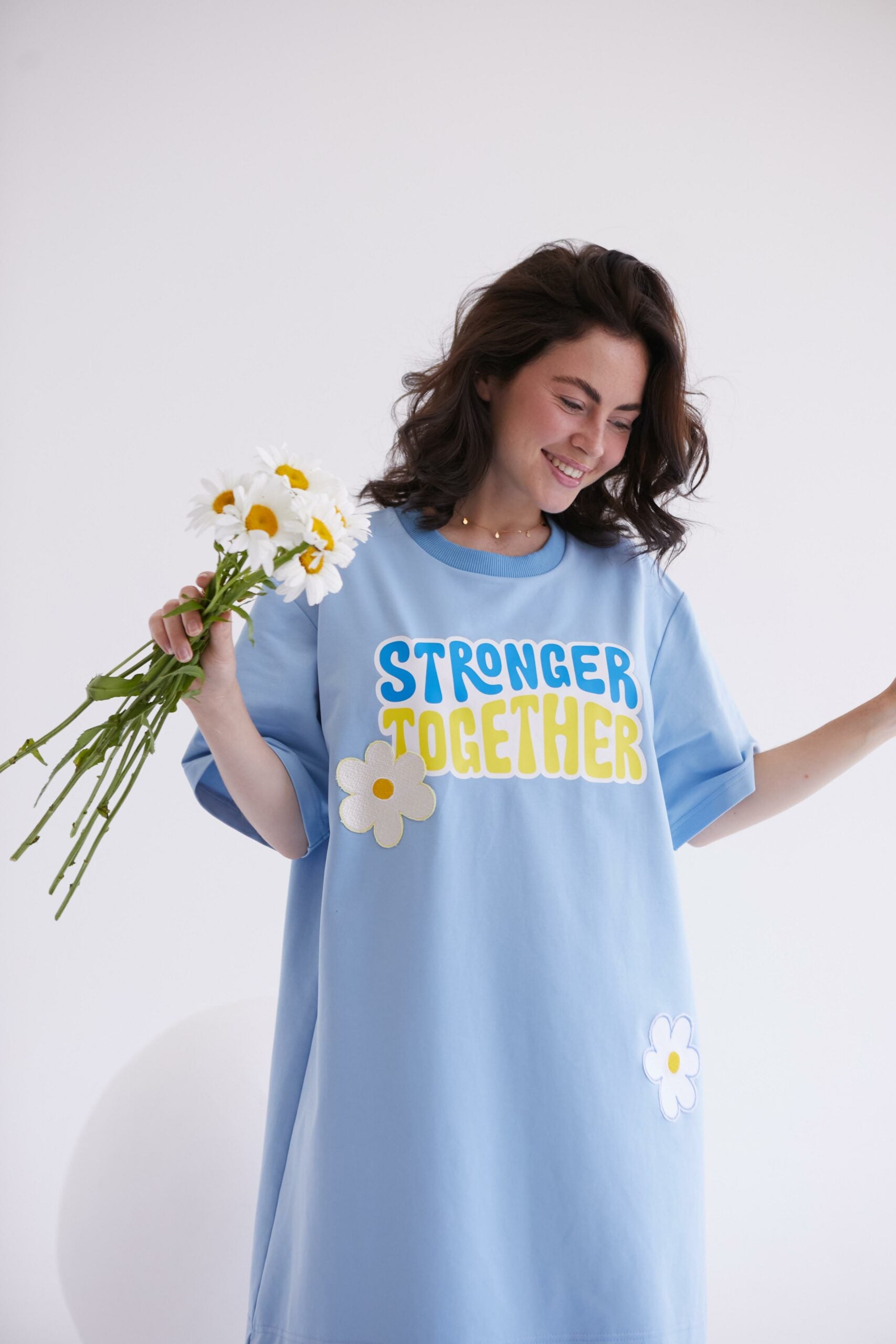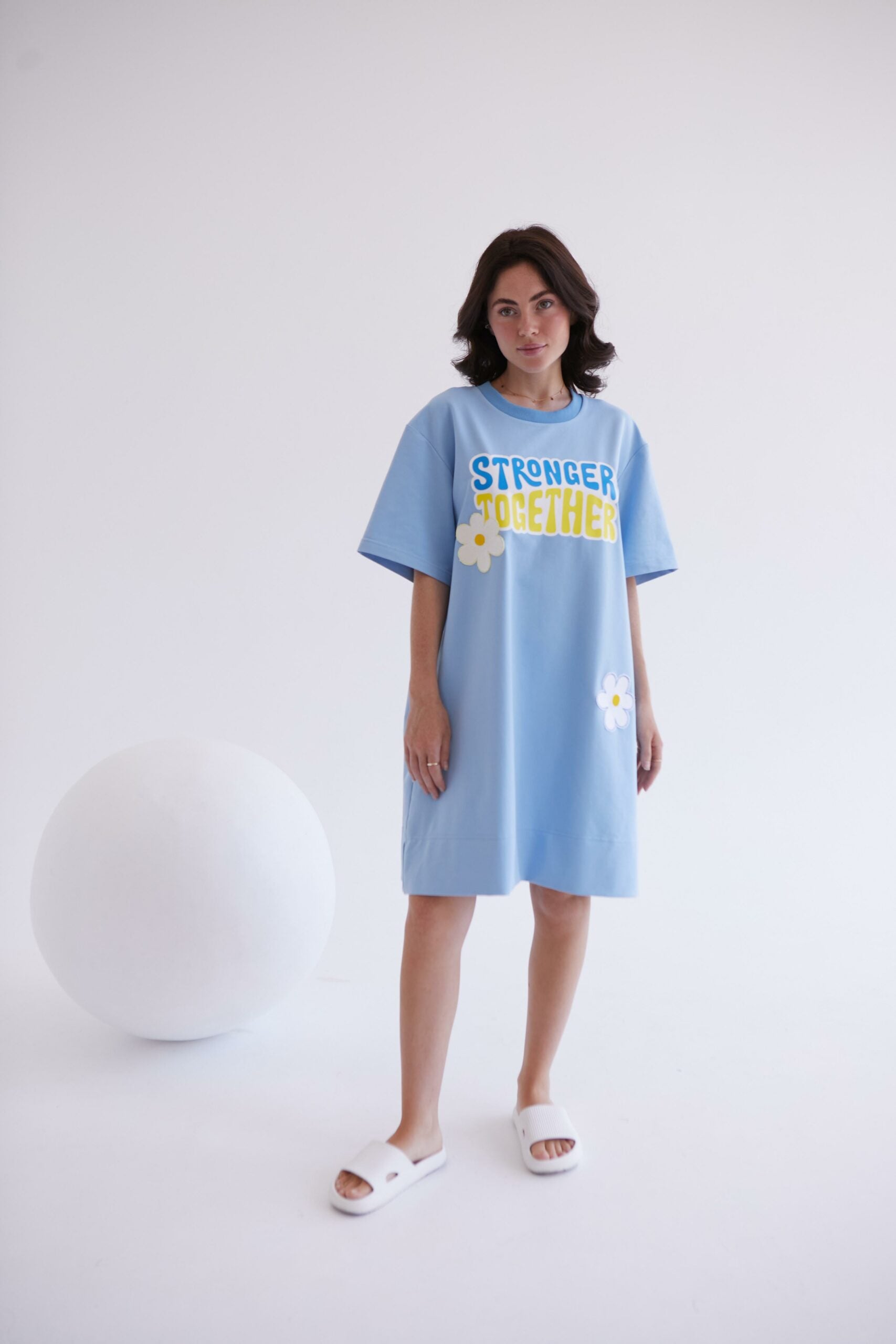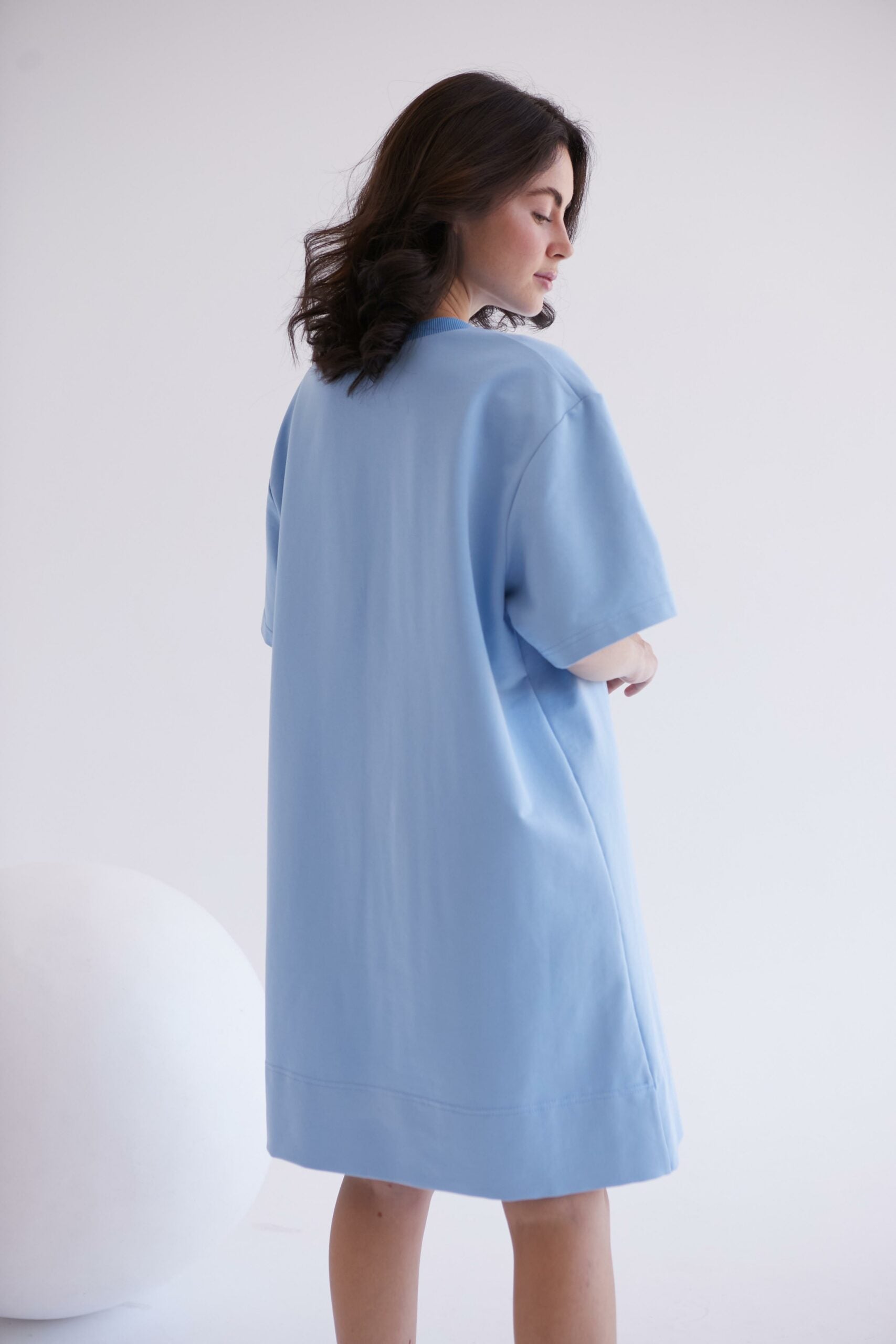 Dress "Stronger Together"
Introducing Dress "Stronger Together"! This gorgeous yet light piece is perfect for any season or occasion. Crafted from dense knitwear and double thread, this dress will keep you comfy as you make a stylish statement. With its long t-shirt cut and a bold phrase printed on the front symbolizing unity, you can show your support no matter where life takes you.
Add to that the charming appliqué of embroidered flowers, and Dress "Stronger Together" will have everyone around turning heads! And with sizes 34, 38 and 42 available in-store, plus individual sizes for order, it's never been easier to find the perfect fit for you. Try it out today and get ready to sparkle!
On the model: size 42 -L. Parameters of model 83/60/90. Height 163 cm.