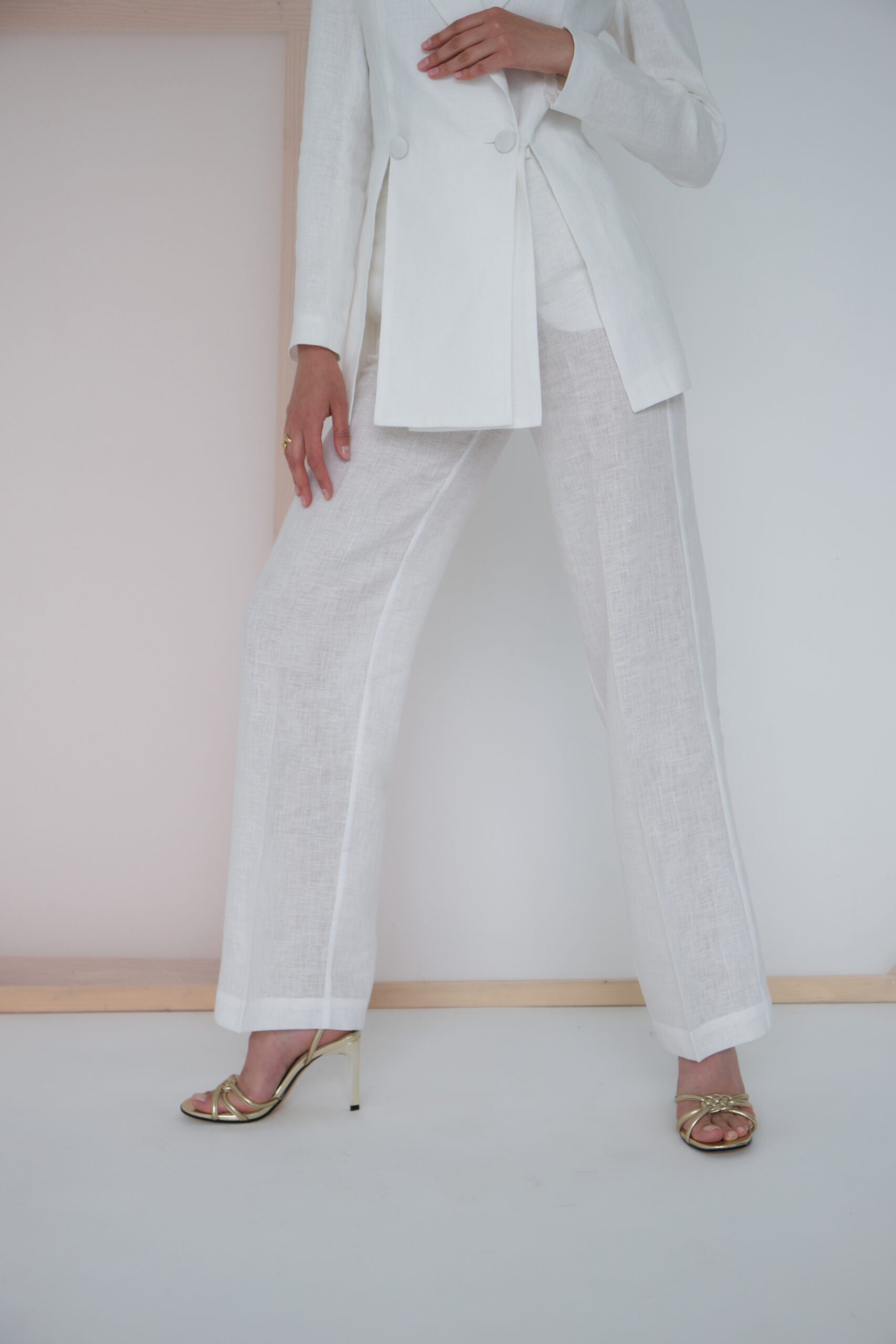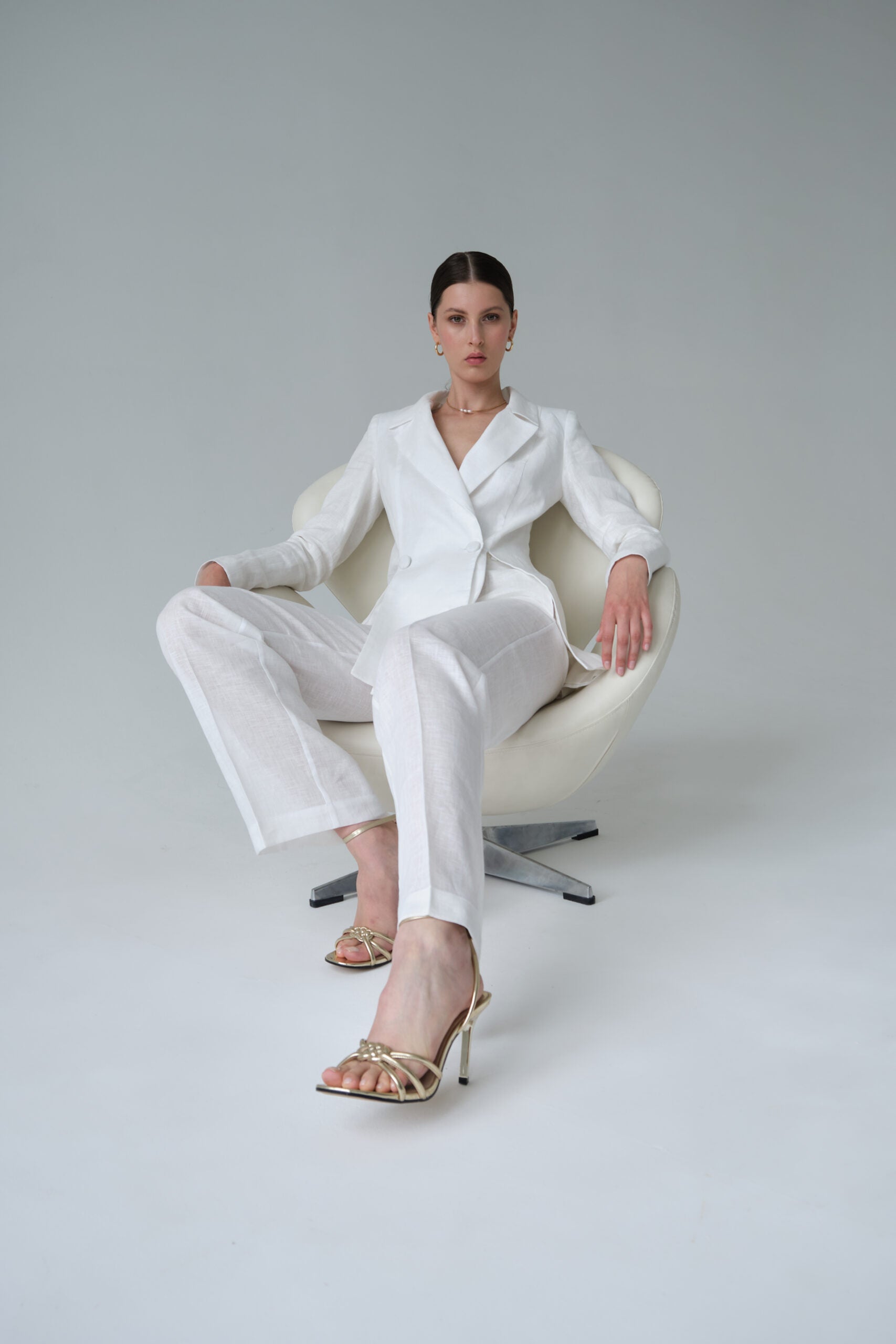 White Classic Linen Pants
These pristine white linen pants effortlessly glide down the legs, while a discreet elastic band cinches around your waist in the back for an adjustable fit.

The front is fastened with buttons. They are pleasant to wear due to their natural fabric, which allows air circulation and does not cause skin irritation. An ideal addition to any wardrobe! Perfect for an everyday look or special occasions. 
These pants will make you feel comfortable and stylish. They are perfect for any season as they are breathable and lightweight. The high-waisted style is flattering and the adjustable waistband ensures a comfortable fit. Whether you're heading to the office or out for an evening with friends, these pants will be your go-to choice!