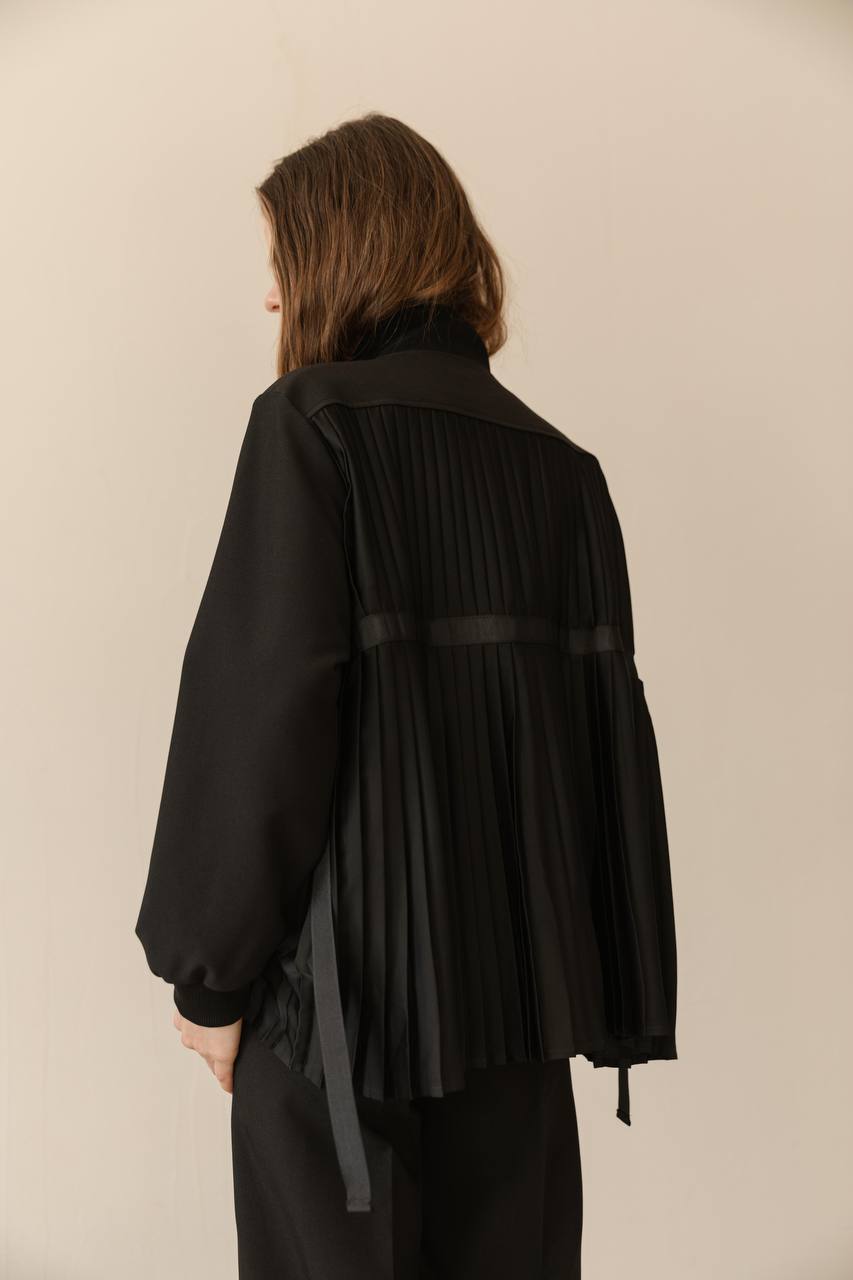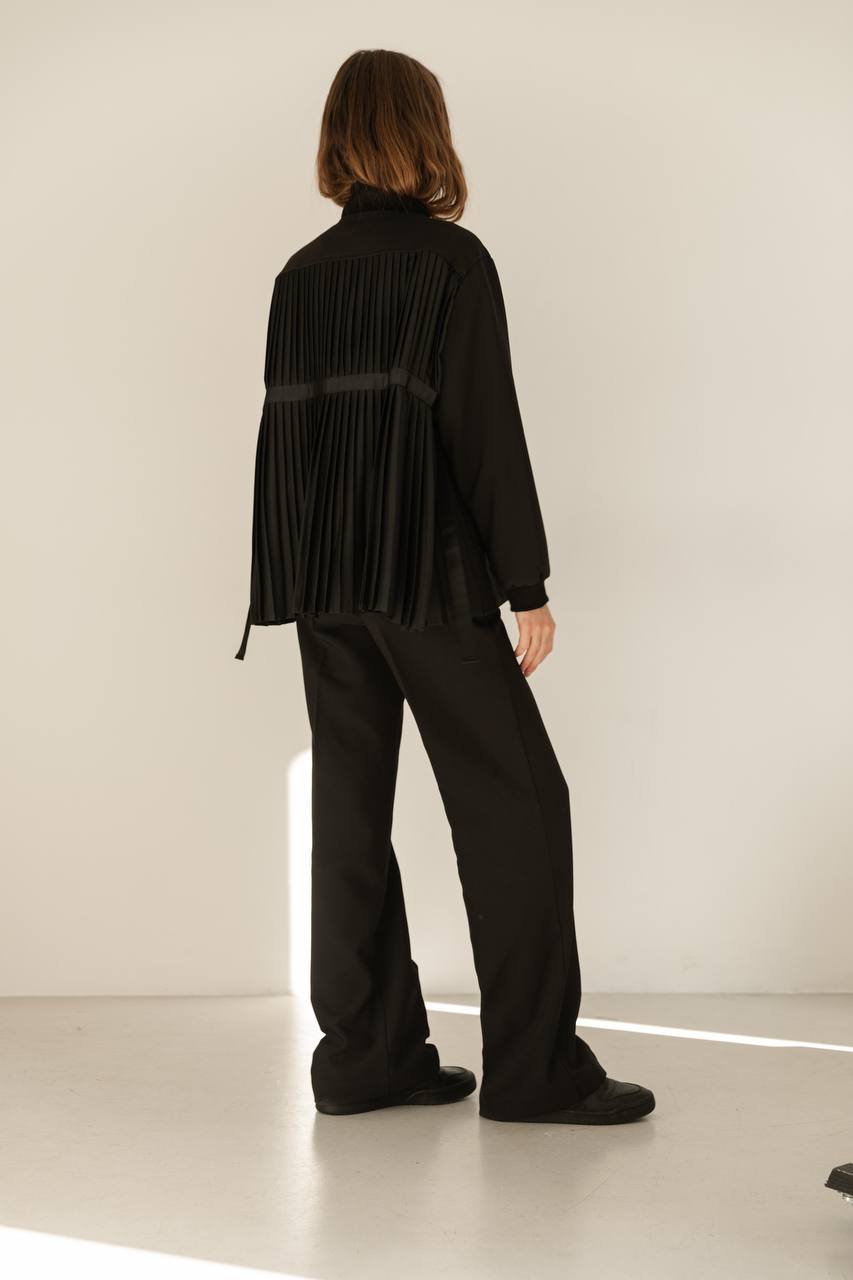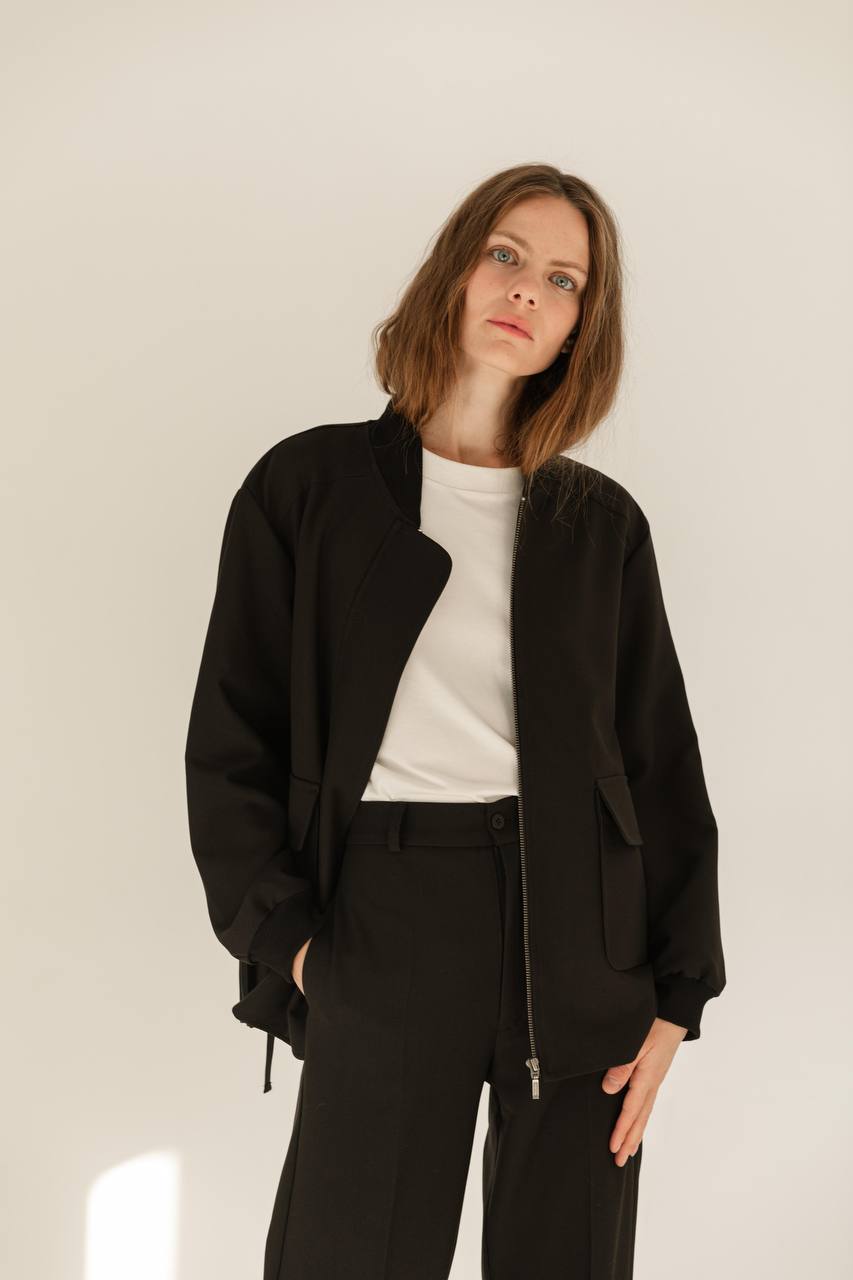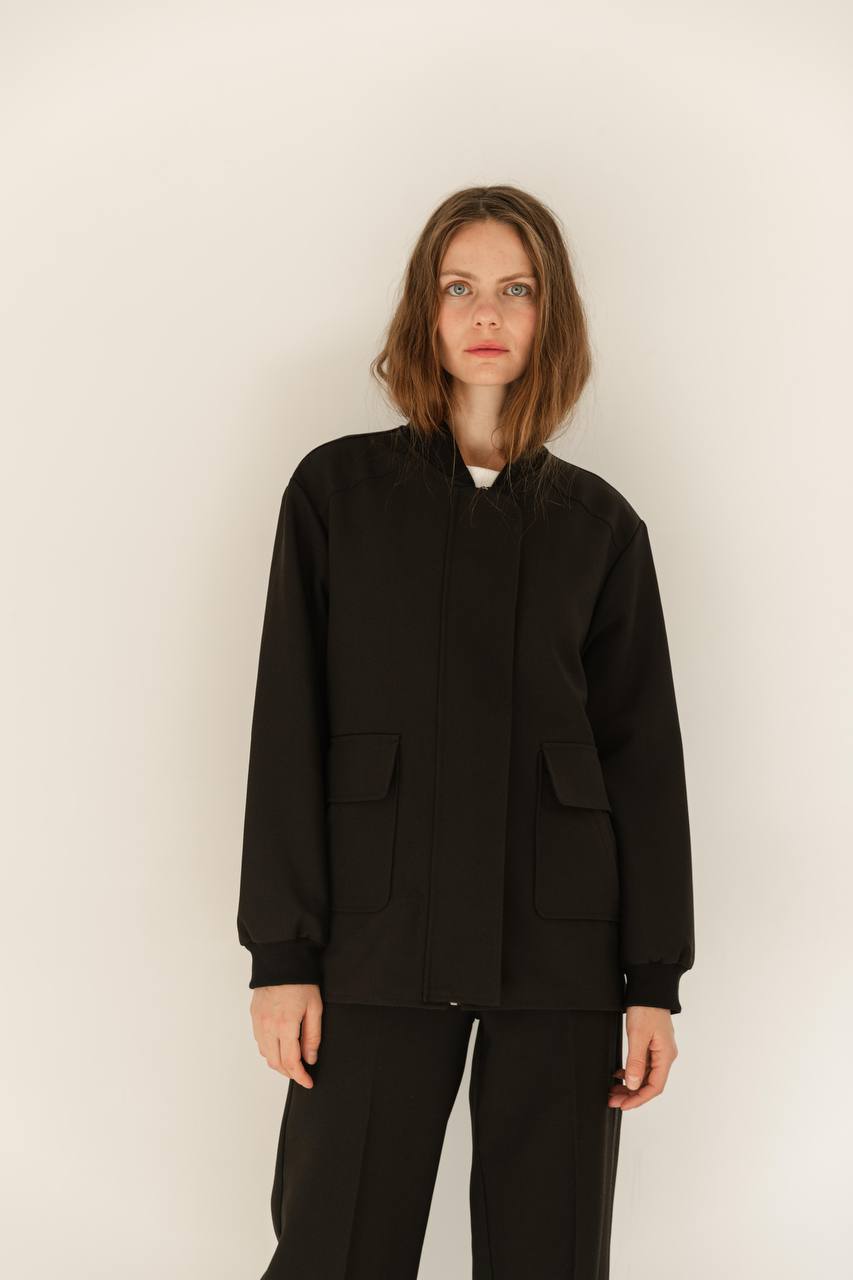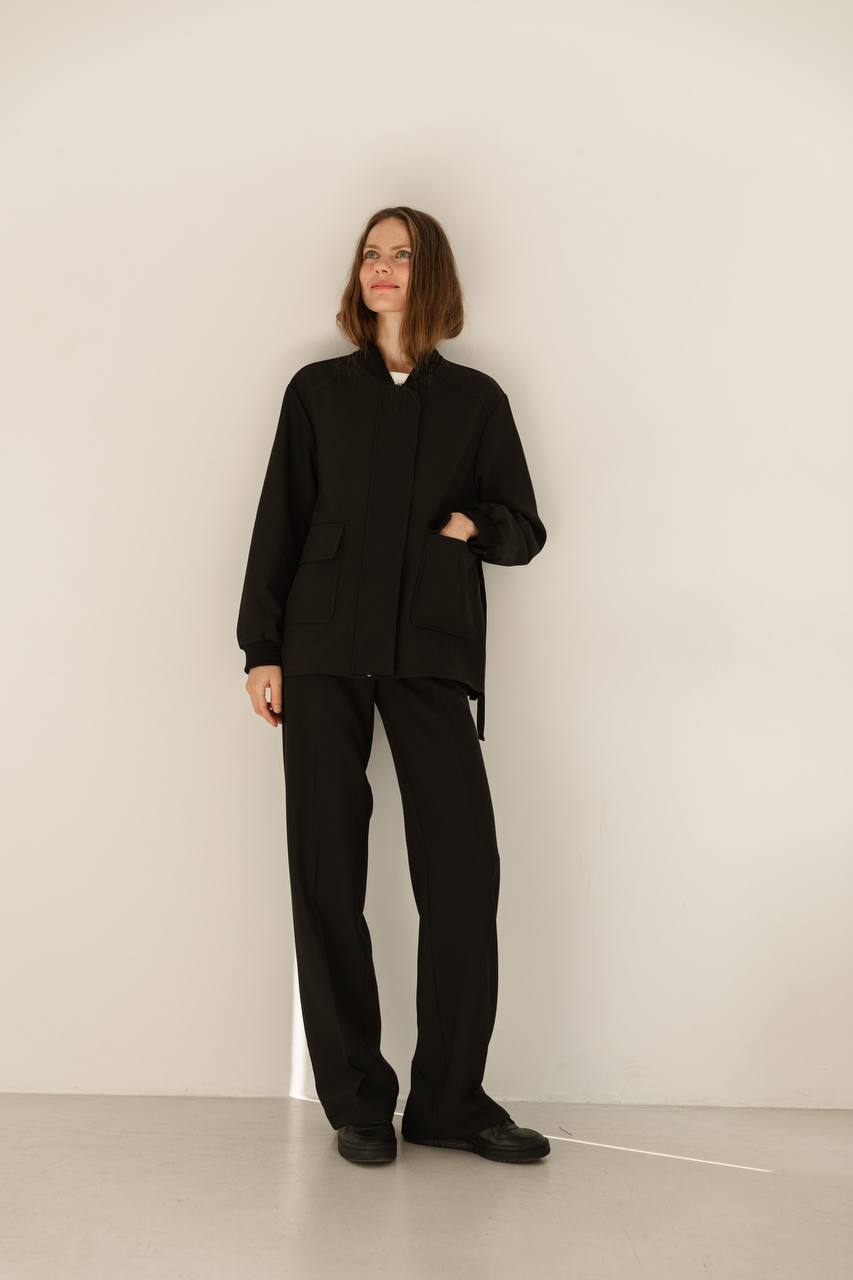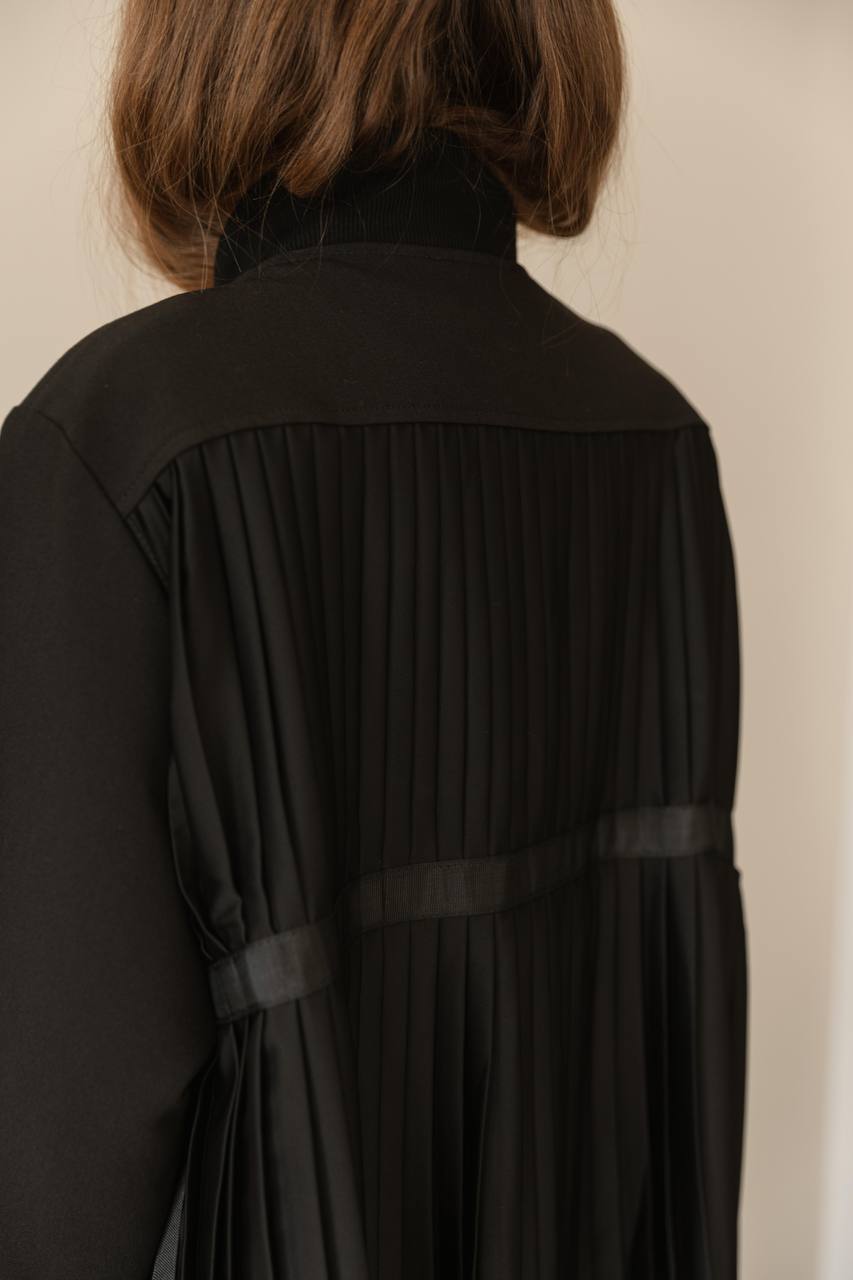 Bomber jacket with a pleated back
Introducing the ultimate piece of effortless yet eye-catching fashion: our Bomber Jacket with a Pleated Back. This free silhouette bomber jacket gives you all the room and freedom you need to move, while still keeping you stylishly stylish and chic! With two patch pockets in front for added practicality, this jacket is perfect for whenever your day requires both fashion and functionality.
On top of that, the pleated hem brings an interesting fashion element and fastens perfectly with a zipper to keep you beautifully put together. Make a statement everywhere you go when you wear this unforgettable piece—the Bomber Jacket with a Pleated Back will be sure to catch everyone's eye!