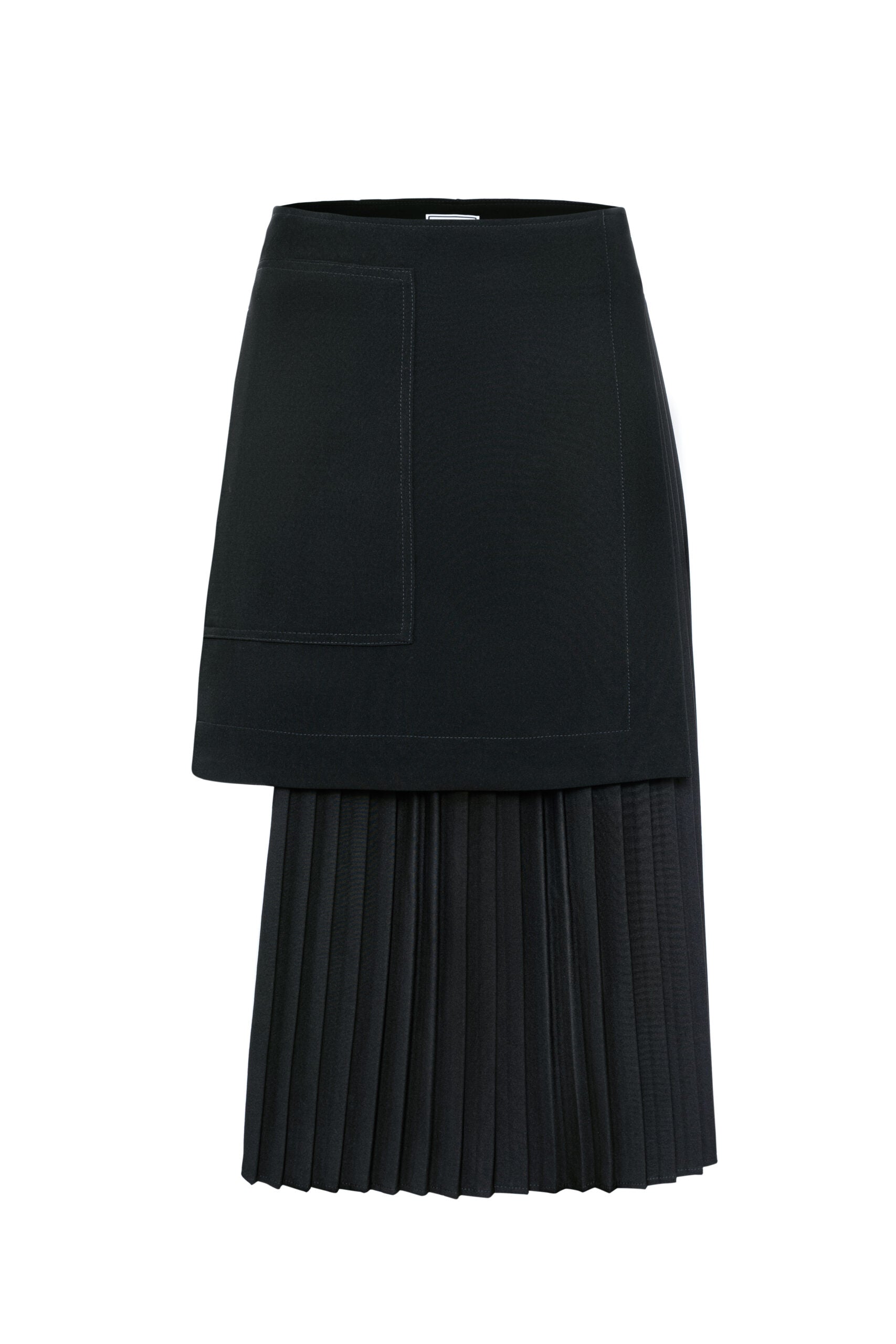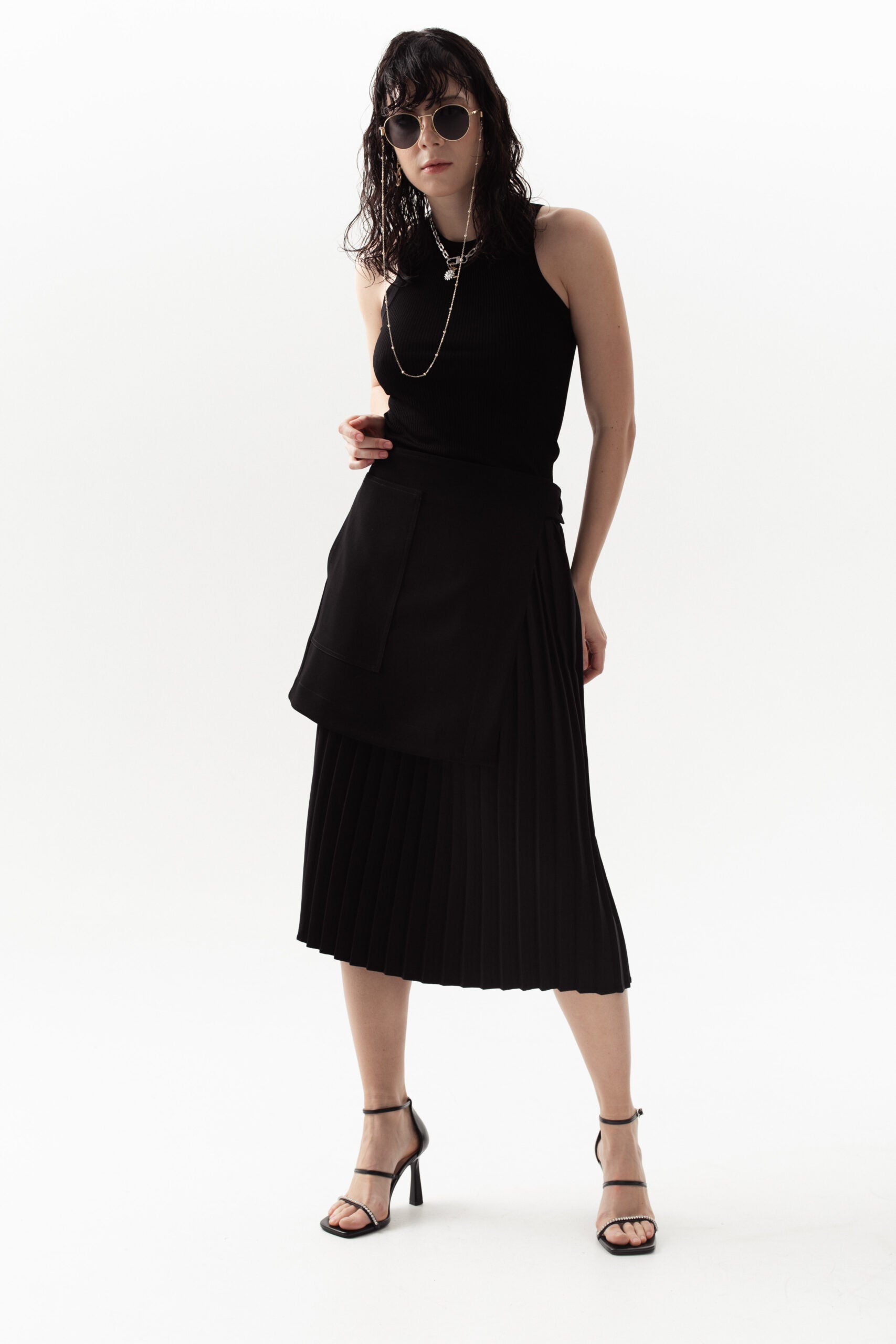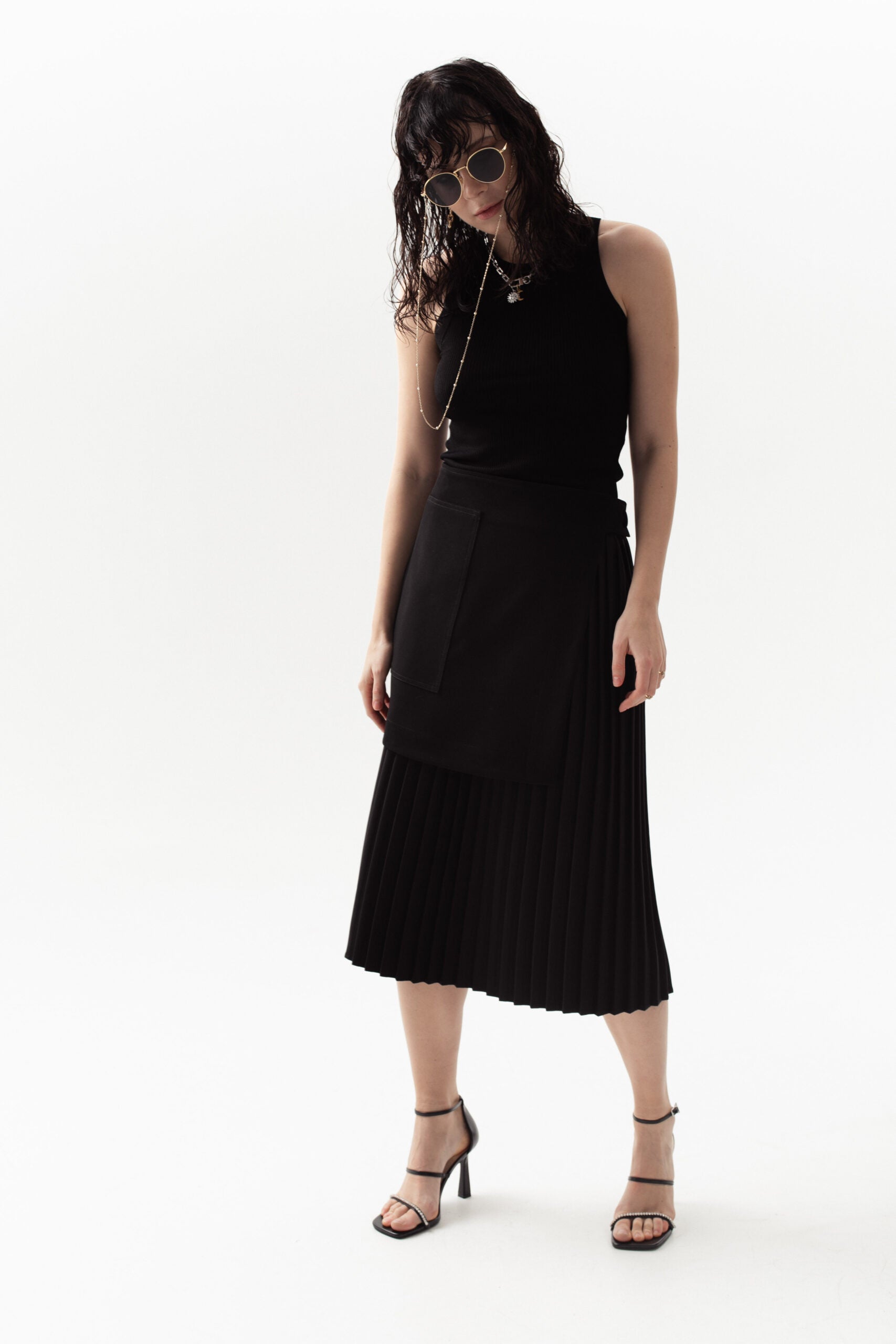 Black "Symona" Pleated Skirt
"Symona" skirt with a loose silhouette and an asymmetric cut with a decorative pleat finish. Composition: 73% cotton, 22% polyester, 5% lycra. 
This "Symona" skirt comes in a range of colors, so you'll be able to find the perfect match for your favorite outfits. It has a beautiful flowy shape and the asymmetric cut adds to the overall charm of this piece. Plus, it is made from an incredibly soft blend of cotton, polyester, and lycra fabrics that will keep you comfortable all day long. The decorative pleat finish adds a unique touch that sets this skirt apart from the rest. No matter what the occasion, you can rely on this stylish skirt to make an elegant statement. Shop now and add this timeless piece to your wardrobe!