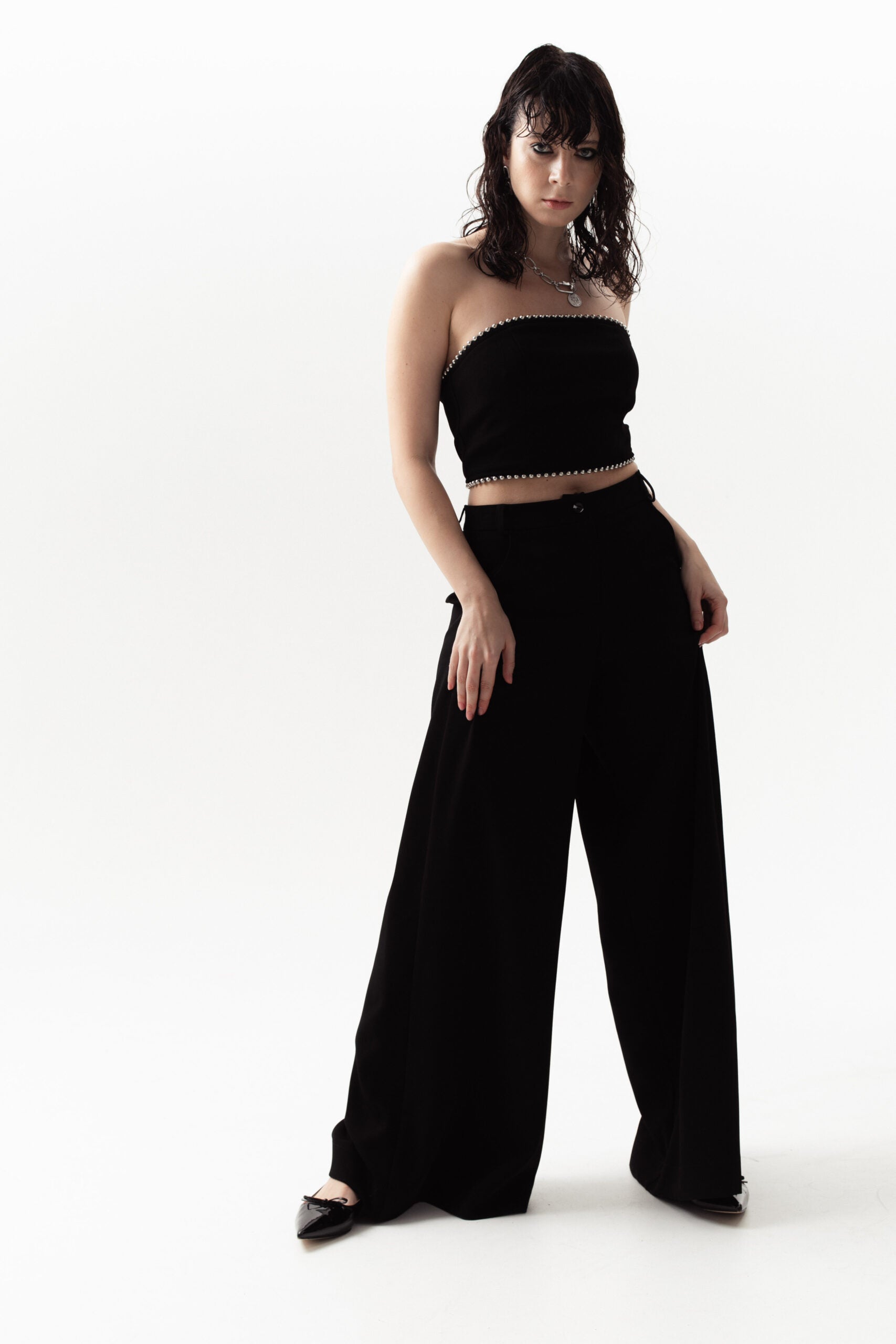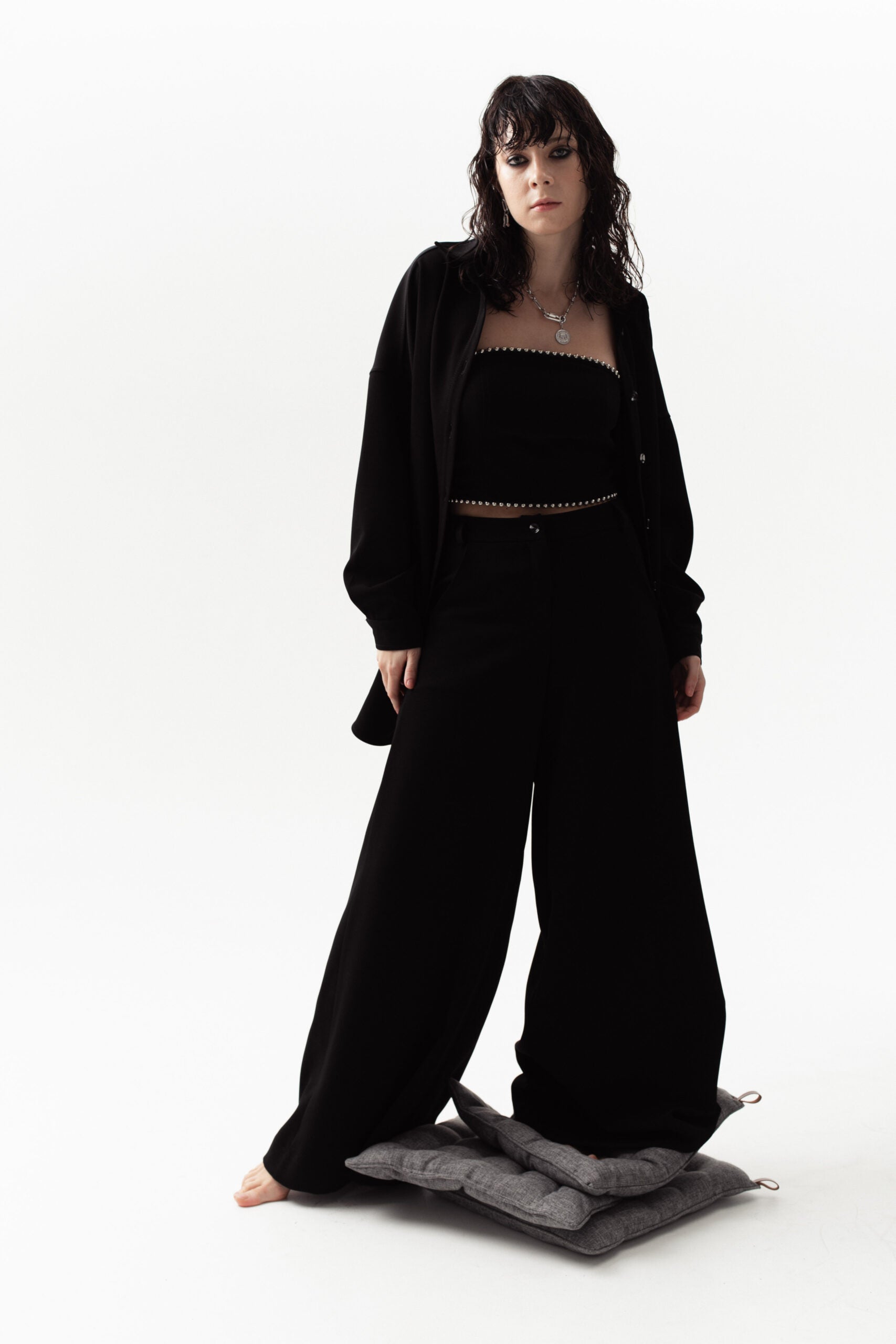 Black Palazzo "Eva" Trousers
Palazzo pants are widened from the hip to the bottom, the side emphasizes the decorative element, and the fit is medium. Composition: 22% polyester, 5% lycra. 
Palazzo pants have a wide leg that flares out from the hip to the bottom, creating an elegant and flowy silhouette. Their width emphasizes the decorative elements of these pants while still providing a comfortable fit. They are made with 22% polyester and 5% lycra for superior durability and comfort. Whether you're dressing up or dressing casually, Palazzo pants can be an excellent addition to your wardrobe. With their flattering shape and beautiful design, these are one of the most popular styles for any occasion. Combining effortless style and comfortable fabric, Palazzo pants will truly elevate your look!