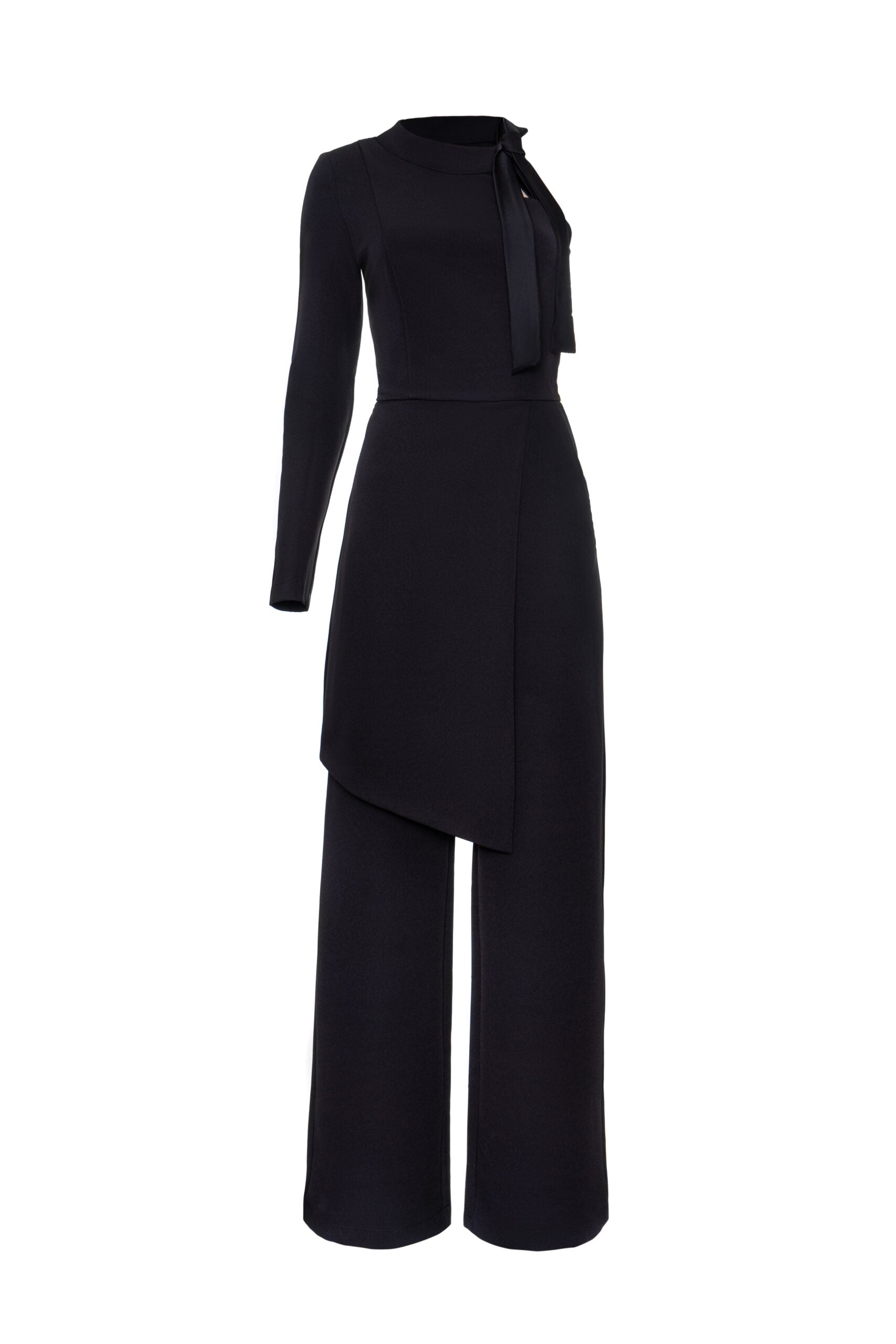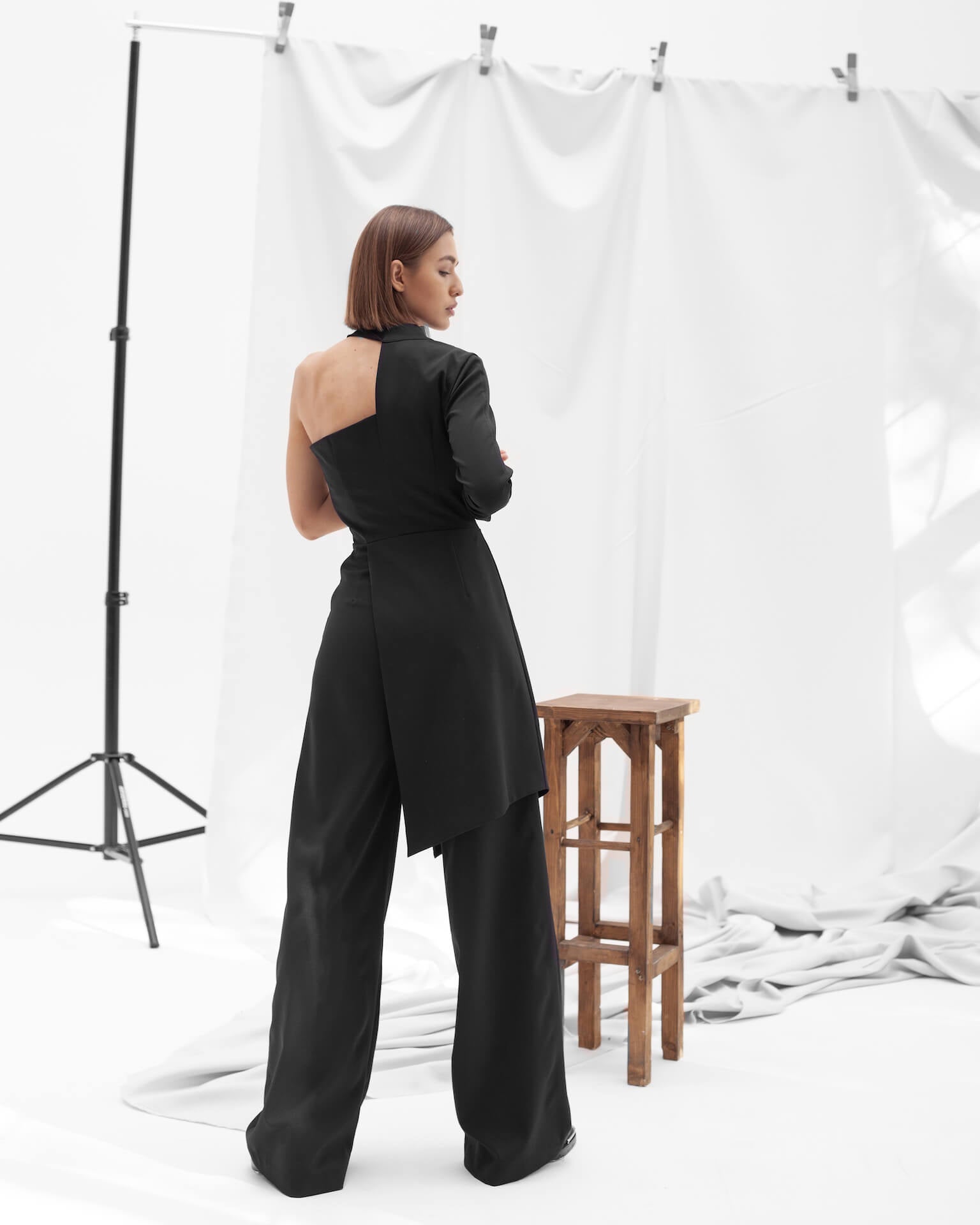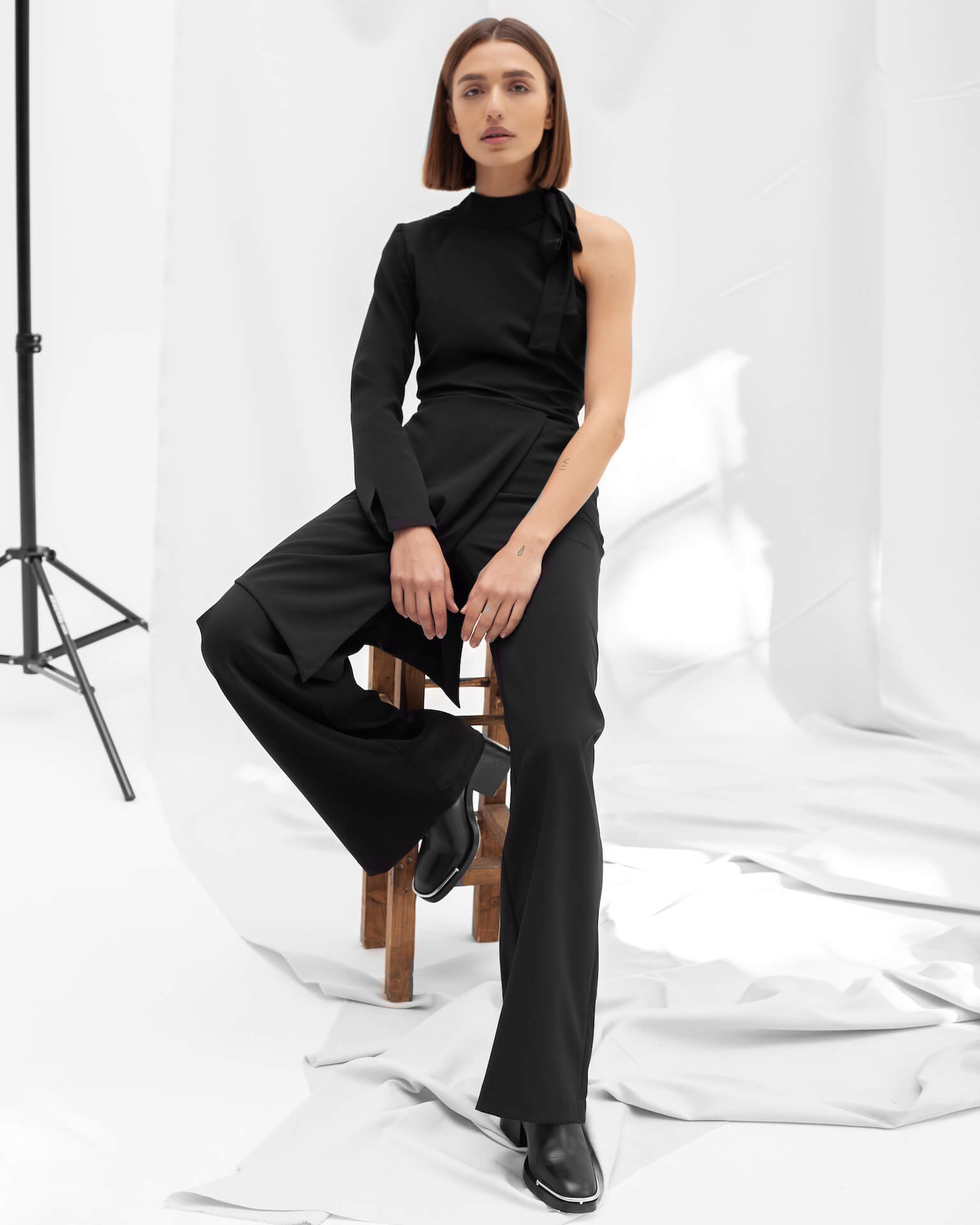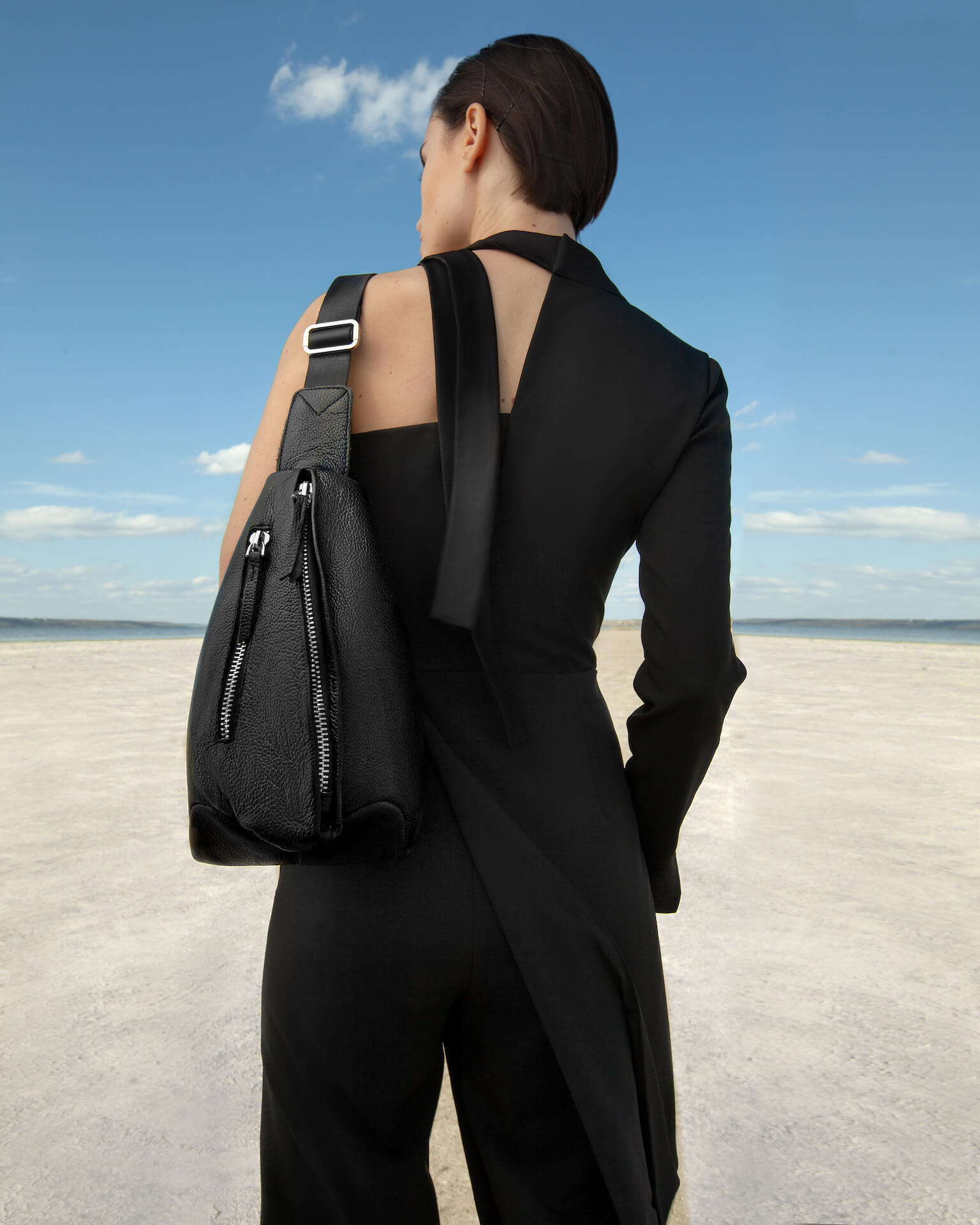 Black Overalls with Trousers
Introducing a unique and eye-catching piece that is sure to turn heads - the one-sleeved overalls with flared pants and a decorative skirt.
Made with a natural lining and a functional pocket, this overall is both comfortable and practical. The flared pants and decorative skirt over trousers offer a fun and flirty look, while the one sleeve adds a touch of edginess. The fixed ribbons around the neck add a pop of color and the hidden zipper fastening ensures a seamless finish. Whether you're looking for a bold statement piece for a special occasion or just want to add a touch of fun to your everyday wardrobe, these overalls are the perfect choice.